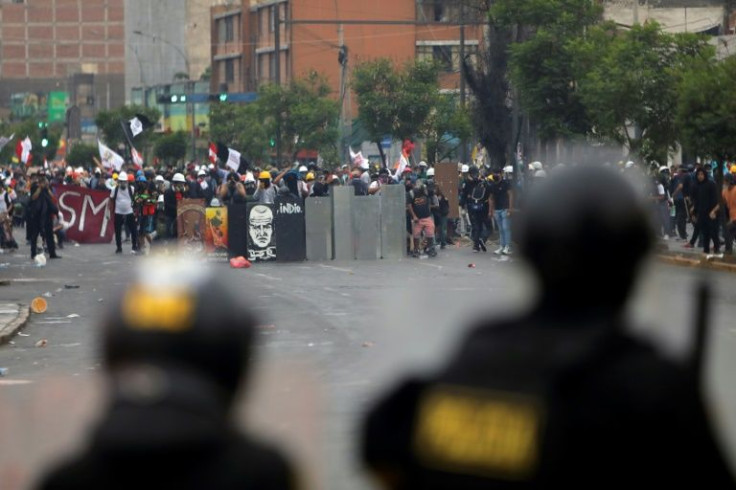 Following alleged abuses during previous clashes, Peru's government confirmed on Friday to use only legitimate force in protests planned for this week. They also guaranteed the safety of the demonstrators.
To have a discussion on the need to guarantee protesters' human rights, President Dina Boluarte met with top officials on Friday, reported Reuters.
Prime Minister Alberto Otarola said in a statement that they call upon the authorities to apply the "legitimate use of force in accordance with the law and to guarantee the safety and integrity of" people who will be part of the demonstrations.
According to ANDINA, the reading of the statement from the Council of State happened in the presence of Boluarte. The heads of State-run powers and autonomous organizations also attended the meeting.
They reiterated their commitment to defend Peru's democratic system and governance. All this would be done within the framework of their powers and autonomy.
The pledge to use only legitimate force comes after violent protests that were held between December and March. During those protests, human rights groups documented multiple "extrajudicial killings" and abuses that were done by security forces against demonstrators.
There has been unrest in Peru since former President Pedro Castillo, who illegally tried to dissolve Congress, was ousted and arrested last December.
New protests starting on July 19 have been announced by many left-wing groups and unions in the country. They will demand not just Boluarte's resignation, but also early elections, the closure of Congress as well as a new constitution.
The new protests' organizers said that they expect thousands of people to be mobilized in the capital, Lima, as well as the area around the southern region. That's where Peru's largest mines are located.
Cops said that they would rope in 8,000 officers to prevent any possible disturbances. Police added that they are already controlling the entry into Lima from outside.
Last week, the government also extended the state of emergency in key areas for 30 days.
Otarola also said they call on people of the country who want to exercise the "right of assembly, the right to demonstrate and protest, to do so peacefully."
He reminded the citizens that according to the political constitution, their country is a "democratic republic in which the full exercise of public liberties is guaranteed."
© 2023 Latin Times. All rights reserved. Do not reproduce without permission.