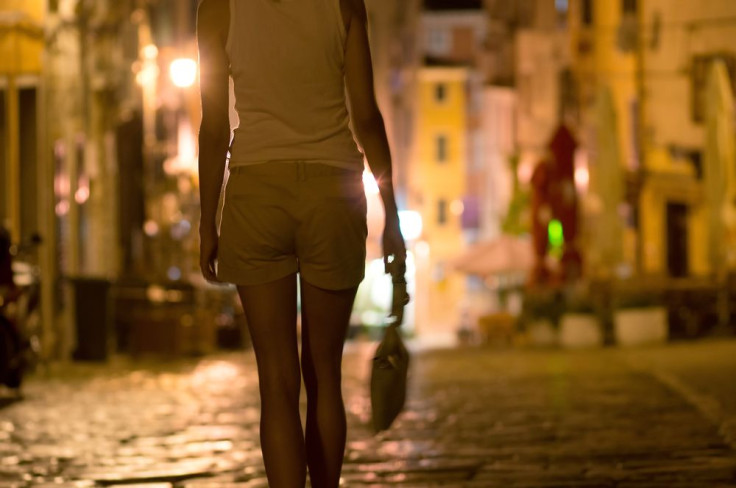 A group of vigilantes in Peru found an off-beat -- and possibly illegal -- way to put a stop on sex trade. Unfortunately, their methods were far from civilized. The vigilantes entered Cajamarca nightclub Alondra ("Skylark") in western Peru, dressed in masks, and chased the women out of the club and into the streets. The vigilantes whipped and shoved the women, and forced the male employees to do push-ups. Video footage of the incident was taken and distributed to local media by local vigilante group "Comité Descentralizado de Rondas Urbanas de Cajamarca," which translates to Decentralised Committee of Urban Rounds of Cajamarca.
The video released by the group depicts close to fifty women crying, as they're getting lashed by whips. The women were forced to stand against a wall, barefoot and skantily dressed, while they were being insulted by the vigilantes. The group also fought men who were leaving the club, most likely patrons. Local media has been reporting that the group engages in such extreme manners in order to put a stop to prostitution and crime. In fact, El Comercio reported that the vigilante group stormed the nightclub after receiving information that thieves were hiding at the venue.
According to the Daily Mail, the group's spokesman Fernando Chuquilín has defended the actions of the vigilantes. This is not the first time the group has taken such measures, as they posted another video from the "Ula Ula" nightclub in Santa Elena where they torched chairs, sound equipment and lights. Similar to the Cajamarca nightclub, the men were forced to exercise and the women were taken to the streets. In Peru, prostitution is legal for women over the age of 18. Prostitutes must be registered with municipal authorities and have to carry a health certificate. All brothels have to be licensed, but many prostitutes do not abide by the regulations.
© 2023 Latin Times. All rights reserved. Do not reproduce without permission.