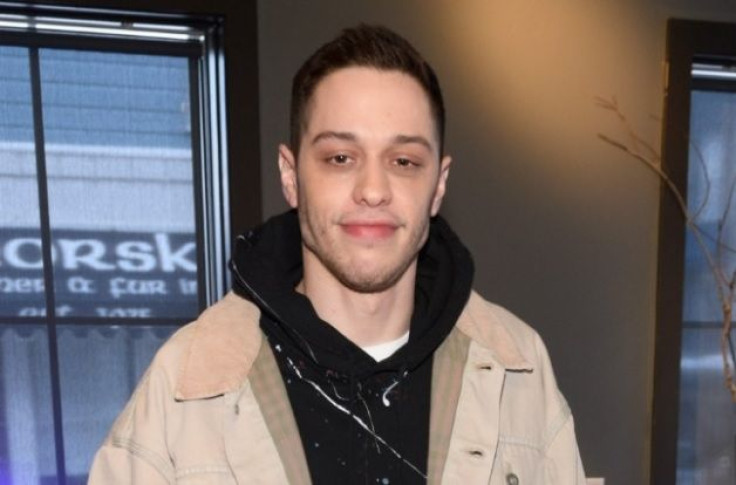 According to sources, Page Six reports that Pete Davidson, a former cast member of "Saturday Night Live," is currently undergoing rehabilitation for borderline personality disorder and PTSD.
It is said that he is receiving treatment at a facility in Pennsylvania, the same one where his close friend John Mulaney sought assistance for alcohol and drug-related problems.
One friend said: "Pete regularly goes to rehab for 'tune ups' and to take a mental break, so that's what's happening."
This development follows Pete's recent apology to the head of an animal charity, PETA, for leaving a profanity-laden message on her voicemail.
Additionally, he is facing a charge of reckless driving after crashing his car into a residence in Beverly Hills earlier this month.
"Anyone who knows Pete knows that he will always step up and get help when he knows he needs it," says a source.
"He has a lot of people in his corner who love him and support him and are proud of him."
The friend says the comic — who was only 7 when he lost his firefighter father, Scott, in the 9/11 terrorist attacks — is "taking a well-deserved break so he can focus on himself and learn to better deal with his PTSD issues."
In March 29-year-old Pete Davidson, accompanied by his girlfriend Chase Sui Wonders in the passenger seat, was reportedly driving a Mercedes when he lost control of the vehicle, resulting in a collision with a house.
As a consequence, the house has since been demolished.
As previously disclosed, Davidson and Wonders have been developing a closer bond, and sources indicate that she is standing by him during this time.
TMZ reported that, according to police sources, drugs or alcohol were not believed to be factors in Pete Davidson's accident, and he was not arrested at the time.
The exact cause of the incident remains unclear, but sources stated that Pete veered off the road, hitting a fire hydrant before colliding with the side of the house. Fortunately, no injuries were reported.
Additionally, in addition to being diagnosed with Crohn's disease and borderline personality disorder (BPD), the celebrity has faced challenges with drug abuse and has previously sought rehabilitation on two occasions.
Speaking of his diagnosis, Davidson told actress Glenn Close in an interview for Variety: "I got diagnosed with BPD a few years ago, and I was always just so confused all the time, and just thought something was wrong, and didn't know how to deal with it."
"Then, when somebody finally tells you, the weight of the world feels lifted off your shoulders. You feel so much better."
He sought rehabilitation in 2017 and then again in 2019, specifically at the Sierra Tucson treatment center in Arizona.
In December 2018, Davidson's online discussion of suicide prompted the NYPD to conduct a wellness check on him, Page Six reported.
During a February 2020 interview with radio host Charlemagne Tha God, Davidson openly discussed his approach to managing depression and coping with suicidal thoughts.
"I'm always depressed, all the time. I have to constantly bring myself out of it," he admitted.
Davidson, known for his recent role in the Peacock show "Bupkis," which draws inspiration from his life in Staten Island, has gained considerable attention for his high-profile relationships. From Ariana Grande and Kate Beckinsale to "Bridgerton" actress Phoebe Dynevor, he has been involved in a series of well-known romances.
More recently, Davidson dated Kim Kardashian for a duration of nine months before their split in August. Subsequently, he began a romantic relationship with Chase Sui Wonders.
© 2023 Latin Times. All rights reserved. Do not reproduce without permission.