The next phase of the U.S. trade deal with China is not a priority for Donald Trump. On Friday, the U.S. president said he was not even thinking about a possible next stage of the trade deal.
In an interview on Friday, Trump admitted that the relationship between the two nations had been "severely damaged" by the COVID-19 pandemic and that he had many other things in mind to even think about the phase two of the U.S.-China trade deal.
"They could have stopped the plague," said Trump. "They could have stopped it. They didn't stop it," he added.
The future of the trade agreement between the U.S. and China has come under question amid the global health crisis. Back in May, Trump admitted he was "very torn" about whether to cancel the first phase of the deal with Beijing. At the time, the stand of White House officials was for both countries to honor the agreement.
The first phase of the U.S.-China deal followed a lengthy trade war between the two nations, which hung over much of Trump's first term as president. The agreement aimed to address major trade issues, including intellectual property protections and forced technology transfers. One of its terms was for China to buy at least $200 billion worth of goods from the U.S. over a period of two years. China and the U.S. signed the first phase of the agreement earlier this year.
The relationship between the U.S. and China soured amid the coronavirus pandemic, as Trump blamed China for not disclosing the real situation in Wuhan when the outbreak started in December 2019 and not doing enough to curb the spread of the virus across the world.
The new coronavirus was first discovered in Wuhan, China in December 2019. When the virus spread across the world earlier this year, it took a devastating toll on the U.S.' health and economy. To date, there have been 3 million positive cases of the coronavirus in the U.S. 133,291 have already died from the virus since the first two cases were reported in the country in January.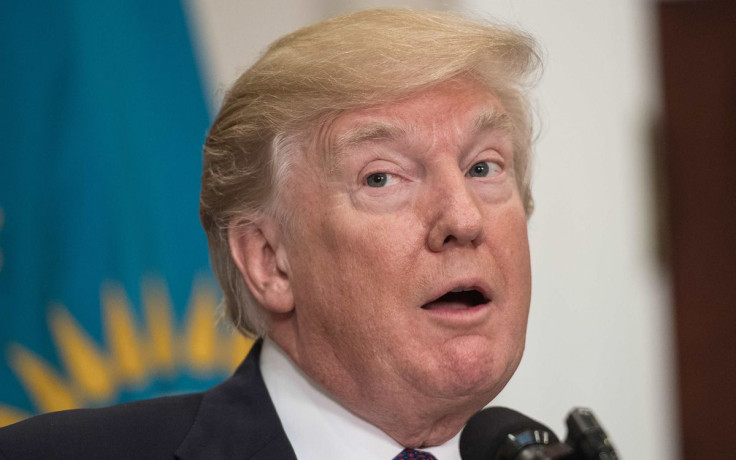 © 2023 Latin Times. All rights reserved. Do not reproduce without permission.