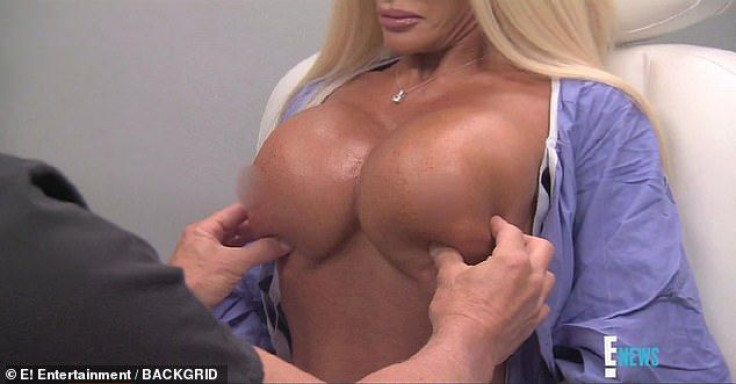 Playboy bunny Nannette Hammond may not have enough time to poop, but the 45-year-old model clearly can't afford to miss paying a visit to the doc anymore. Yet, she seems adamant to postpone it at much as she can, despite the danger looming over her head.
Hammond's massive breasts, which were increased from a B-cup to an H-cup, have now become a cause of concern: The silicon-enlarged boobs were weighing her down and also has loose skin puckered between them. The appearance made her unhappy, and she wants to downsize her tits.
The mother of six, who calls herself a "Barbie mom", hasn't had it easy—she cooks and cleans just like a regular mom. "Being pregnant all the time, I would always have to wait, and then I'd get my Botox ASAP after I gave birth," she said, adding, "So it was kind of difficult because, you know, you want to look a certain way."
Hammond, a resident of Kentucky always harbored an innate desire to look like a barbie doll. And well, the dream cost her $1 million dollars—to achieve the look. "I've had my upper eyelids done, Botox in my forehead, cheek filler, chin filler, and right at the moment I have a lip implant,' she explained to a media outlet, adding, "I've had my teeth done with veneers, and these H-cup breasts are 700 cc silicone implants."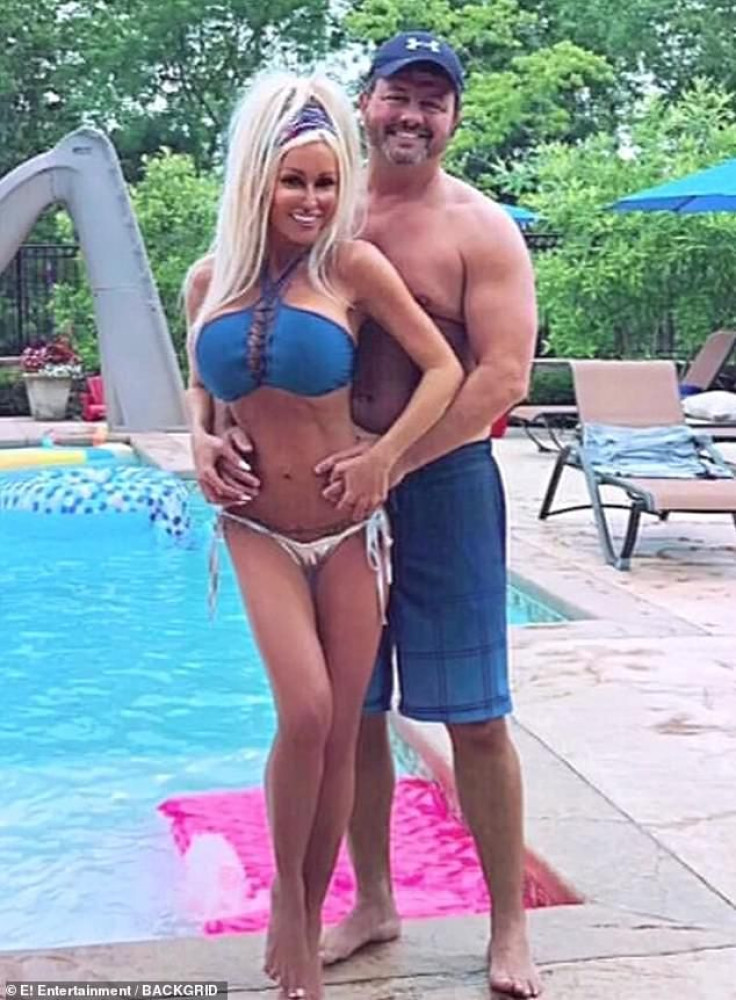 While she's currently nursing excruciating pain; Hammond believes she's never going to give up on plastic surgery. "If it's 60, 70, hell yeah, I'll get my surgeries until I'm in my grave," she said, during a visit to Dr. Terry Dubrow and Dr. Paul Nassif for consultation. It was later discovered she was diagnosed with symmastia, a condition where the breast implants share a pocket, noting that some people call it 'uniboob.' While the doctors suggested immediate surgery and was elated to find Hammond being keen on it, they alerted her of the challenges.
She was later recommended a procedure called a capsulorrhaphy, which revolves around "reducing the pocket and creating walls preventing the implant from going to the other side." The model was also warned about the sagginess that would follow post the removal of the implants.
While Hammond agreed to the repercussions, she hinted at postponing it further owing to her choc-a-bloc schedule. "I'm lucky if I have time to have peace and poop, but I know that I'm definitely gonna come back here to California, and they're definitely gonna do surgery on me," Hammond stated.
© 2023 Latin Times. All rights reserved. Do not reproduce without permission.