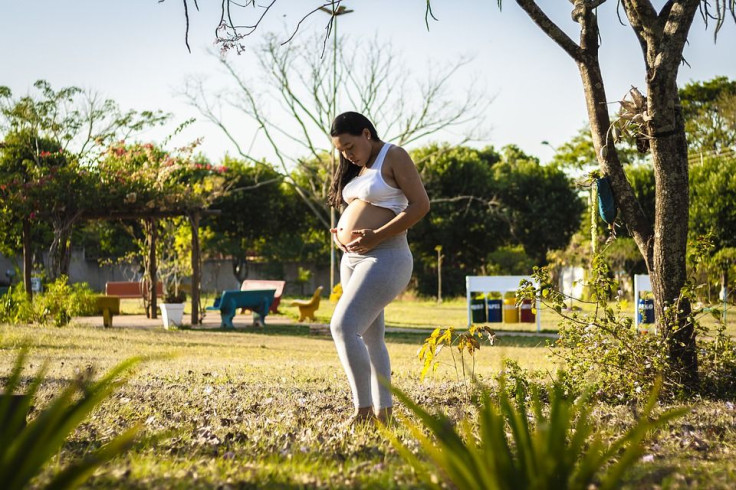 The Jacksonville Sheriff's office announced in a statement that they have identified the suspect behind the murder of a young pregnant woman found dead in Jacksonville's Riverview Park on Sept. 25. The suspect, 19-year-old Reginald Perry Jr. was arrested and charged for the fatal shooting of Felicia Jones.
According to PEOPLE, Perry turned himself in after detectives issued him a warrant for his arrest and he was charged with two counts of murder. The suspect was identified by the victim's mother as the father of Jones' unborn child.
Authorities who conducted the initial investigation stated that they were treating Jones' death as suspicious and suspected foul play as the victim's body was found by a person walking near the dock of the Florida park around 6:30am. Responding to the 911 call, officers arrived at the scene, but later pronounced the young woman dead.
Results from the medical examiner's report found that Jones had died from a fatal gunshot. She was reported to have been 9 months pregnant at the time of her death and was supposedly due to give birth to a baby boy this month.
The victim's mother, Angelica Williams said Jones' pregnancy was planned but initially did not say who the baby's father was. While speaking to the media earlier in the investigation, Williams said, "Her baby was expected. We wanted this baby. I was super excited about my nephew. All of that has been taken away from us."
The grieving mother repeatedly questioned Jones' murder as she could not understand who would want her daughter dead. "We want answers. We want to know why," Williams added.
Jones' family created a GoFundMe to help pay for funeral costs while expressing their devastation at their loss. "This is an unexpected tragedy for our family and can't believe we lost Felicia and her unborn child." the Jones's family wrote on the page. "Our family took a major loss we lost my niece and nephew."
The young victim was said to have already picked out a name for her son. She had named him Ma'kailand.
During an interview with WJAX, Jones' mother revealed that Perry was the father of her unborn grandchild. It is not yet clear if the suspect has entered a plea or if he has retained an attorney to represent him.