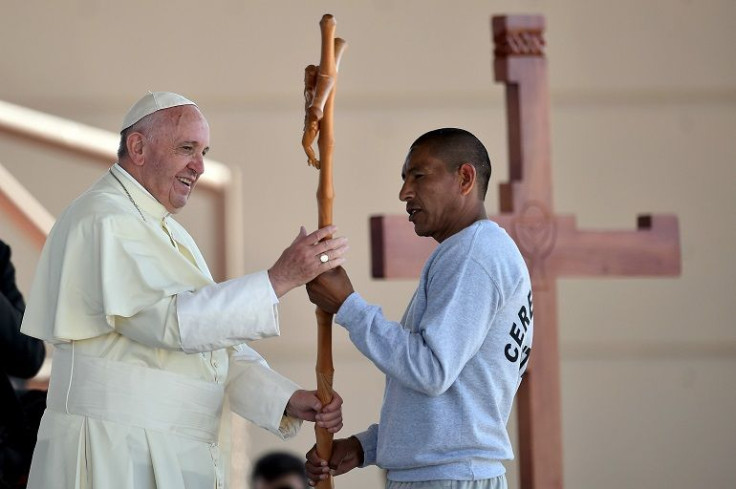 Last Sunday, Pope Francis took a moment during his St. Peter's Square mass to urge Catholic world leaders to show exemplary courage and not allow any executions during this, the Holy Year of Mercy, which runs through November 20. The Pontiff explained that the commandment "do not kill" holds full value to those guilty and innocent. "I appeal to the conscience of those who govern so that international consensus is reached for the abolishment of the death penalty," he said.
The Pope said also pointed at the fact that public opinion doesn't even favor the death penalty "even only as an instrument of legitimate social defense." "Modern societies have the possibility to efficiently repress crime without taking away definitely the possibility to redeem oneself from those who committed a crime," he explained. Francis has expressed concerns about inmates in jails getting treated with dignity, which is why he constantly pays visits to prisons, just like he did last week in Ciudad Juarez, Mexico.
"Even criminals hold the inviolable right to life given by God," said the Pontiff. "I propose to all those among them who are Catholic to make a courageous and exemplary gesture: may no execution sentence be carried out in this Holy Year of Mercy."
© 2023 Latin Times. All rights reserved. Do not reproduce without permission.