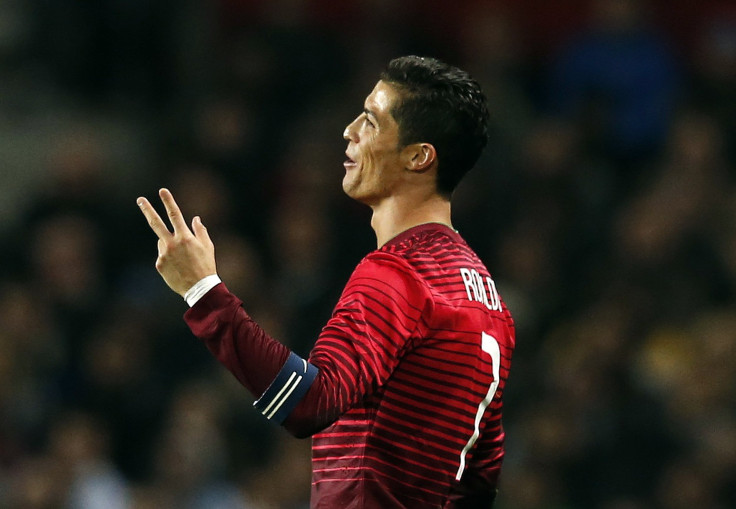 Portugal's Raphael Guerreiro scored a last second, stoppage-time goal, and a match between two global powerhouses that was destined to be a draw, dramatically shifted the Portuguese way as Cristiano Ronaldo and his countrymen defeated Lionel Messi and Argentina 1-0 at Old Trafford on Tuesday.
The match itself had been discussed for months as the two greatest players in the world competing against each other in such a historic stadium fueled the hype machine for months prior to the game. However, on the pitch the match was much more low-key as both Messi and Ronaldo were pulled from the game at halftime and neither was given in an opportunity to produce something special.
Messi had the only ample opportunity of the day between the two superstars as he struck the woodwork at the base of the post in the 11th minute. Messi shot with his non-dominant foot, from just outside the six yard box and grabbed his face in shock as the ball clunked off the post.
Ronaldo was reunited with his friend and former Real Madrid teammate, Angel Di Maria, who was playing for his home country Argentina on the same pitch he plays all of his home games now with Manchester United. Both men scored in Argentina's 2-1 victory over Croatia on Wednesday.
Argentina looked like the better team early on as the bombarded Portugal's backup goalie, Beto, with shots. In all, Argentina outshot Portugal 10 to 3 before the final stoppage time goal and dominated the time of possession by over a two to one margin. Argentina had the ball nearly 70 percent of the time throughout entire game.
However, Portugal's defense held up and by the time most of the stars had come off the pitch for both sides, the last twenty minutes of the game was up for grabs. Portugal ultimately prevailed thanks to Guerreiro. The 20-year-old defenseman was playing in just his second ever game with the national team. He replaced Tiago Gomes in the second half and was in the right place at the right time to head in Ronaldo's replacement, Ricardo Quaresma's cross in stoppage time.
Guerreiro's game-winning goal was a dream come true for the youngster and just the start of what should be an outstanding career with Portugal. Guerreiro plays his league ball in France's Ligue 1 with FC Lorient. The match was just Ronaldo's second time at Old Trafford since leaving Manchester United in a historic transfer to Real Madrid in 2009.

Rafael Guerreiro Goooal (1:0) Portugal vs... by livegoals1
© 2023 Latin Times. All rights reserved. Do not reproduce without permission.