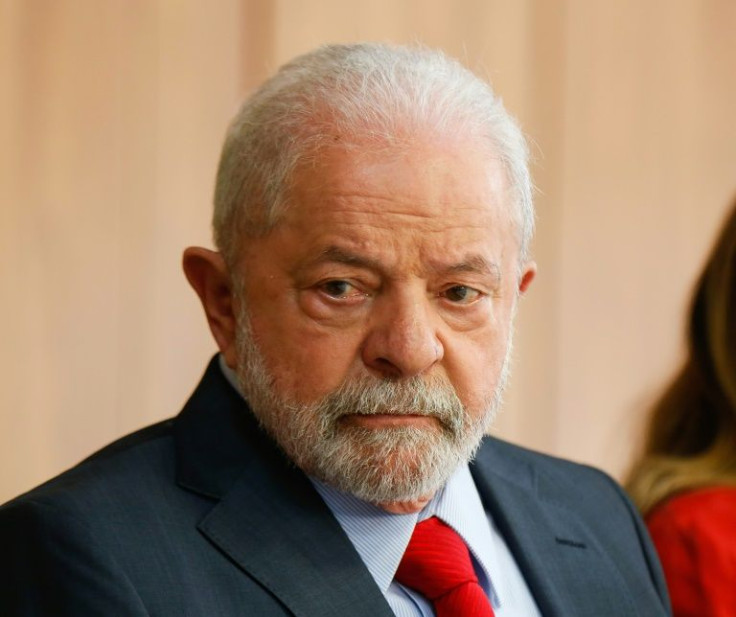 The first 100 days of a government's tenure can be like a honeymoon, with both citizens and elected officials hoping for a fresh start.
However, despite certain signals of development, the past three months have been characterized by a certain tiredness for Brazilian President Luiz Inacio Lula da Silva.
With Lula reinstating measures to help low-income housing, water distribution, and financial aid for suffering families, his game in the social arena has been strong.
Lula also reinstated the National Council for Food and Nutritional Security, which had been disbanded under former President Jair Bolsonaro, following Brazil's depressing re-entry onto the World Food Programme's Hunger Map with more than 33 million Brazilians going without food in 2017.
It has not been simple to govern. Experts have noted.
A number of internal inconsistencies in Lula's coalition administration and without a strong foundation in parliament, several projects may find it difficult to gain approval.
Additionally, a wave of dismissals for their alleged inaction followed the Jan. 8 invasion of government facilities by Bolsonaro supporters, which exposed the apparent hostility toward Lula among some ranks of the nation's security services.
"Lula 3.0 is different from Lula 1.0 and Lula 2.0," Evandro Menezes de Carvalho, coordinator of the Center for Brazil-China Studies at the Getulio Vargas Foundation School of Law in Rio de Janeiro, told Al Jazeera.
"Lula no longer has the popularity he once had — and Brazil's economy is no longer the same."
In fact, Lula has been depleting his political capital by waging a war on the Central Bank over interest rates and challenging the organization's independence under his predecessor.
He has also come under fire for downplaying claims of links between his tourist minister and a local militia as well as suspicions of corruption against his communications ministry.
The accusations have been rejected by both ministers as false.
Parliamentarians, who spoke with BBC News Brasil last month on condition of anonymity, said Bolsonaro's recent return to the country after several months of self-imposed exile in the United States was based in part on an assessment of weakness within the Lula government, including his failure to kick-start an economic recovery.
In relation to the climate crisis, which was an important campaign focus for Lula, analysts have also claimed that not much has changed thus far in his administration.
After the Bolsonaro government weakened the country's action plan for cutting emissions, Lula was expected to commit to substantial reductions.
"But so far, nothing has been said on that matter," Natalie Unterstell, president of the Brazilian climate policy think tank Talanoa, told Al Jazeera.
Talanoa has been keeping an eye on the revocation of prior government directives that led to the weakening of environmental regulations all around the nation, from fishing and logging to Indigenous issues.
"Before the election, we identified 123 mandates that had to be immediately revoked," Unterstell said, noting that so far, just 15 have been addressed.
The Indigenous agenda has been a bright spot for Lula.
According to observers, clear progress has been made as a result of the efforts of Indigenous representatives in government, including the restructuring of the nation's Indigenous Affairs agency, or FUNAI, the restoration of funding for the protection of the Amazon rainforest, and the revocation of a Bolsonaro-era decree that permitted logging on Indigenous lands.
Additionally, there have been advancements in the area of foreign policy, especially in light of the Bolsonaro administration's isolation of Brazil on the global stage.
Lula has resumed a South-South policy aimed at fostering collaboration between emerging nations in the Global South.
With the goal of maintaining Brazil's leadership position in the development of Latin America, Lula declared in January that the Brazilian Development Bank would once more support projects in its neighboring countries.
During a visit to Buenos Aires, when he visited President Alberto Fernandez of Argentina and members of the Brazilian and Argentinean business groups, Lula claimed that under the previous administration, "Brazil stopped developing and stopped sharing the possibility of growth with other countries."
In addition, the two nations are developing a plan for a single currency to replace the U.S. dollar in bilateral trade.
The former Brazilian president Dilma Rousseff was chosen as the head of the BRICS New Development Bank last month, which suggests that after four years of international hostility towards Bolsonaro, Brazil's standing within the BRICS economic bloc, which also includes Russia, India, China, and South Africa, appears to be improving.
Next week, Lula is scheduled to visit Beijing to meet with the Chinese president.
But according to Carvalho and other analysts, there is still a long road ahead for the Brazilian president and his administration.
© 2023 Latin Times. All rights reserved. Do not reproduce without permission.