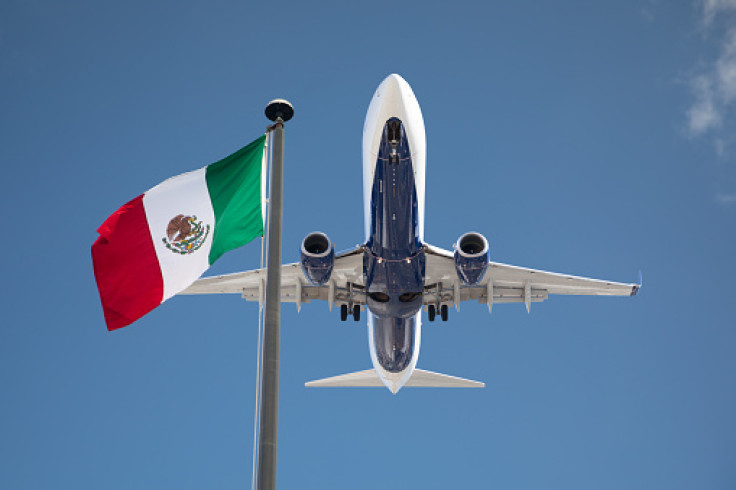 Mexico's president stated on Thursday that there are still "differences" between the United States and Mexico regarding Mexico's efforts to regain its coveted air safety rating.
Over two years ago, the U.S. Federal Aviation Administration (FAA) downgraded Mexico to a Category 2 air safety rating due to safety concerns. As a result, Mexican airlines have been unable to establish new routes to the United States.
During his visit to Mexico on Wednesday, U.S. Transportation Secretary Pete Buttigieg discussed the rating change with Mexican officials.
However, sources familiar with the matter cautioned that the rating recovery would not coincide with Buttigieg's trip and emphasized that there is currently no specific timeline for reinstating the rating.
According to the sources, it is important to the United States that any decision to reinstate Mexico's safety rating is based on technical merits rather than political considerations.
During a news conference on Thursday, Mexican President Andres Manuel Lopez Obrador stated that the United States was engaged in negotiations with Mexico regarding the rating and highlighted another point of contention between the two countries, specifically related to cargo flights.
Lopez Obrador expressed his desire for cargo flights to be directed to the newly constructed Felipe Angeles (AIFA) airport in Mexico City instead of the more centrally located Benito Juarez airport. He explained that this change would help alleviate congestion but noted that some U.S. carriers are hesitant to make the transition.
"Yesterday, we met with the transportation secretary," Lopez Obrador said. "There are differences. But these are important matters, and we must come to an agreement."
In a late Thursday joint statement by the transportation agencies of the United States and Mexico, there was no mention of Mexico's air safety rating.
However, the statement emphasized the commitment of both governments to the successful development of the Felipe Angeles (AIFA) airport, aiming to strengthen the air transportation relationship between the two countries, Reuters reported.
Furthermore, the statement highlighted that discussions took place regarding measures to promote the expansion of commercial operations at AIFA. This included addressing the flexibility and support required for U.S. carriers to effectively initiate operations at the airport.
Last week, the Federal Aviation Administration (FAA) concluded one of several audits conducted on Mexico. Mexican Transportation Minister Jorge Nuno indicated in a statement on Wednesday that this audit was the "final" one, implying a positive resolution to the matter.
Mexico has undertaken significant efforts to enhance compliance with international standards pertaining to licensing, aircraft operations, and airworthiness, among various other aspects.
Regarding Mexican President Lopez Obrador's comments, the Federal Aviation Administration (FAA) has chosen not to provide a response.
© 2023 Latin Times. All rights reserved. Do not reproduce without permission.