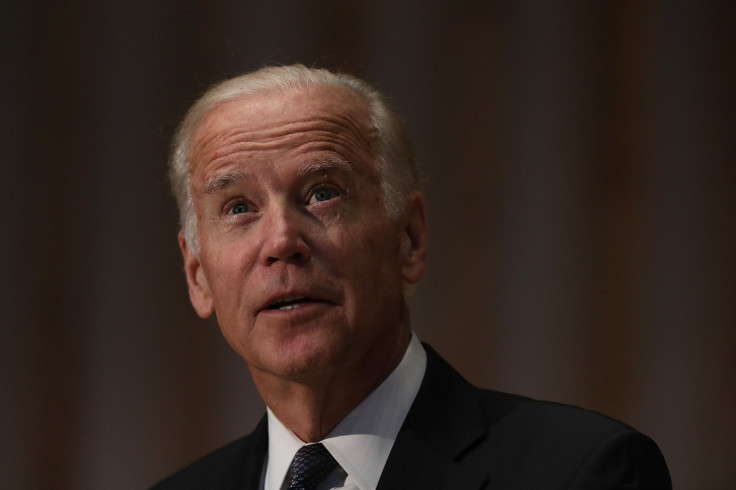 Over the past 8 years Joe Biden has won over many Americans with his charm and his impressive work as vice president. While "Uncle Joe" as many fans and admirers call the vice president was angry with the results of the election, he has stated on many occasions his distate for Donald Trump. With the harsh reality that Trump will be inaugurated, Biden has decided to make a surprising declaration.
According to CNBC, Vice President Joe Biden is all in when it comes to running for the presidency in 2020. While many of us will miss his partner in crime Barack Obama being by his side, the news gives many supporters of this administration hope for the future.
The site reports that he made the declaration to a small group of reporters on Monday, adding that he wasn't necessarily fully "committed" to the idea of a campaign.Biden stated that he will go for the presidency after a reporter asked which office he'd seek.
"Yeah, I am. I am going to run in 2020... For president. And also, you know so, what the hell man, anyway," CNBC reports."I'm not committing not to run. I'm not committed to anything," the vice president added, not exactly making his intentions any clearer. "I learned a long time ago, fate has a strange way of intervening."
We all know that there is a possibility of Trump running for a second time, but Biden has a tremondous amount of support and the experience to take this country in the direction it needs to go.
While we are hoping that Biden truly does run for president in 2020, social media has been going crazy since his announcement. Twitter has been launching meme after meme as users play with the idea of Uncle Joe actually becoming our next president.
Here are some of the funniest reactions to Biden's announcement of running for president.
© 2023 Latin Times. All rights reserved. Do not reproduce without permission.