Royal experts, appearing on the ITV documentary, have shared that if Prince Charles were to ascend to the crown, he will be the "best-prepared monarch we've ever had" despite his "uncomfortable baggage" unlike Queen Elizabeth II.
In the insightful documentary, "The Queen: Inside The Crown," British historian Piers Brendon, British royal author Penny Junor and former royal press secretary Dickie Arbiter expressed their views on what kind of monarch will be Prince of Wales, 71, will be if and when he ascends to the throne. According to Brendon, Charles has the potential to "divide opinion rather than unite it" and Arbiter shared that Charles may have to let go of his "outspoken nature on politics, architecture and the environment" and "keep his mouth shut" when he becomes King.
Even though, Prince Charles was quite unpopular amongst the masses for his much-publicized separation from Princess Diana in 1992, the years after have contributed to changing the attitude of people towards him.
"Prince Charles will be King, and he will be the best-prepared monarch this country has ever had," said Junor. "I think the nation has changed in its attitude towards Charles. Years ago we wrote him off as a nutter who talked to his plants but today he is in a really good place. He laughs again, he jokes, he's relaxed and I think that makes him a much better prince, much better father and much better man all round."
But both Brendon and Arbiter stressed that to be a loved and respected king, Charles would have to ditch his outspoken ways.
"He's written his spidery letters to ministers, asking the sort of questions we would want answers to," said Dickie Arbiter. "But he won't be able to do that when he becomes King because constitutionally, he'll have to keep his mouth shut."
Brendon compared Prince Charles to the Queen, citing the fact that when she ascended the throne she had a "pristine" history in comparison to the "uncomfortable baggage" of Charles' past.
"She emerged absolutely pristine on to the throne. He has had a very rackety past. He could do the crucial thing that a monarch shouldn't do which is to divide opinion rather than unite it," he said.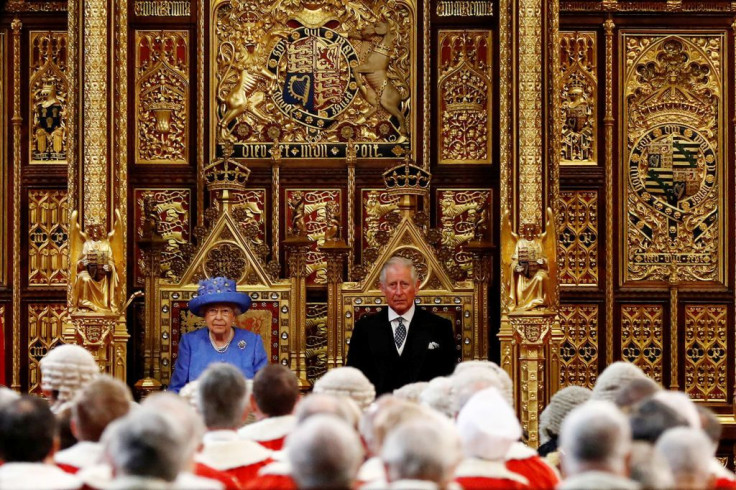 © 2023 Latin Times. All rights reserved. Do not reproduce without permission.