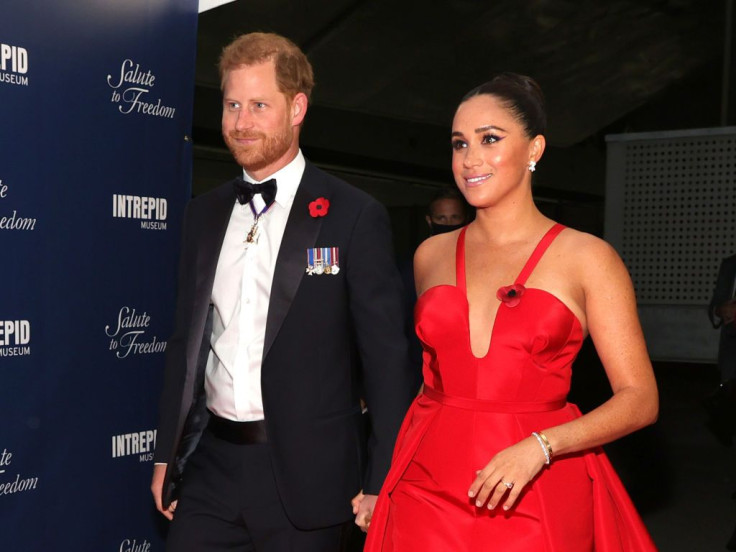 Prince Harry appeared unhappy and "embarrassed" as he accepted an award with Meghan Marke on Saturday, claimed a body language expert.
The Duke of Sussex looked uncomfortable and seemed like he "doesn't want to be there," expert Dr Lillian Glass claimed adding that Meghan "on the other hand, is in her element."
The Duke and Duchess of Sussex appeared on the stage in Los Angeles Saturday and accepted a top accolade at the National Association for the Advancement of Colored People (NAACP) Image Awards. They were given the prestigious President's Award to recognize their prominent public service and humanitarian work.
Glass told the Express, "Harry looked like a fish out of water as he didn't know what to do or how to comport himself as he looked down at the award and examined it and then rocked back and forth and pulled away from Meghan.He straightened up for a while when she quickly turned her head towards him and shot him a not so pleasant look indicating that he was on stage and to be aware of it and to shape up."
The expert then described how Harry "purses his lips" due to embarrassment, the Duke was not smiling the whole time while on stage. "While looking at the camera he continues to rock back and forth like a child that feels uncomfortable because they have a full bladder."
She also added how Meghan stated her speech eloquently, seemingly comfortable as ever in front of the camera. During their acceptance speech, the Duke and Duchess of Sussex paid tribute to the people of Ukraine amid the ongoing crisis and asked for global support for the country. The awards ceremony marked the Sussexes' first joint public appearance this year.
Glass also once analyzed Harry and Princess Eugenie's photo while attending the star-studded Super Bowl in California earlier this month, claiming that the royal cousins both looked "confused" as they watched the game. According to the expert, the lack of official photos of the royal cousins during the match proves Harry's "irrelevancy" in the United States.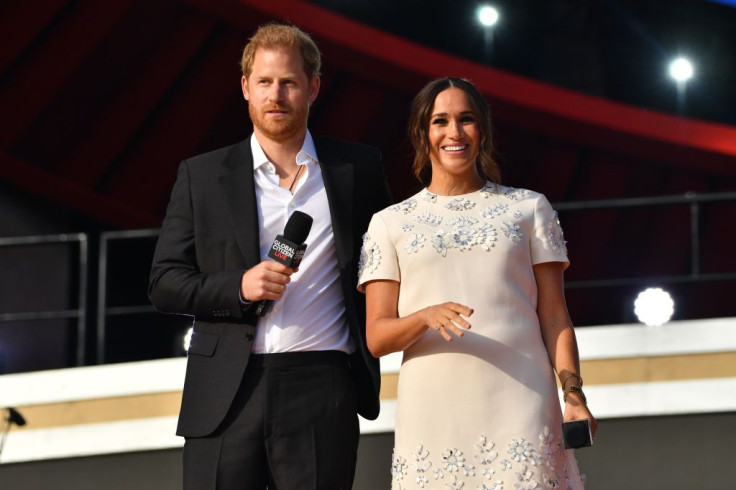 © 2023 Latin Times. All rights reserved. Do not reproduce without permission.