Speculations are now rife that Prince Harry and Meghan Markle may not go with the original plan of getting baby Lilibet christened at the Windsor in the UK. While Harry made his "intentions clear" about wanting to get their daughter christened in the presence of Queen Elizabeth and the Royal Family, sources close to the couple believe that things are likely to take a detour from what was mentioned earlier.
Royal commentator Richard Fitzwilliams said that Harry and Meghan's relations soured with the British press after Archie was christened in private. The royal couple irked the media for not releasing the names of the godparents, although the snaps from the ceremony were shared on their official Instagram page.
On the other hand, Fitzwilliams maintained that the Sussexes always intended to do things their own way and it was only right for fans and the media to respect that. There's a stronger possibility that their baby girl's christening will be carried out in secrecy and happen at Meghan's home state, minus any controversy that was witnessed at Archie's, Mirror reported.
Yet, these are merely assumptions as a reliable source stressed how Harry was keen about getting Lilibet christened in front of his grandma, the Queen. He reportedly made his "intentions clear" during Princess Diana's statue unveiling on July 1. The royal couple was also willing to wait around until things fell into place.
The Sussexes have been extremely private about their personal lives in California, and haven't shared any official photos of Lilibet as yet, despite announcing her arrival on the Archewell website.
Harry and Meghan are yet to break the ice entirely with the Royal Family, ever since they stepped down as working royals and moved to the US in March last year. Things went for a downward spiral when the Sussexes opened up about their struggles in a bombshell interview. They accused The Firm of being racist, and offering little support to the former "Suits" actor at a time when she was at her lowest.
Meghan also accused the Royal Family of being racist, after a senior member of the family allegedly quizzed the couple about how dark Archie's skin would be. Prince William shot back at the controversy and remarked "Royals are not racist".
On another note, Harry was spotted back in the saddle on Thursday, for the first time since the birth of Lilibet in July. According to Page Six, the Duke of Sussex attended the charity polo match in Aspen, Colorado to raise funds for his charity, Sentebale.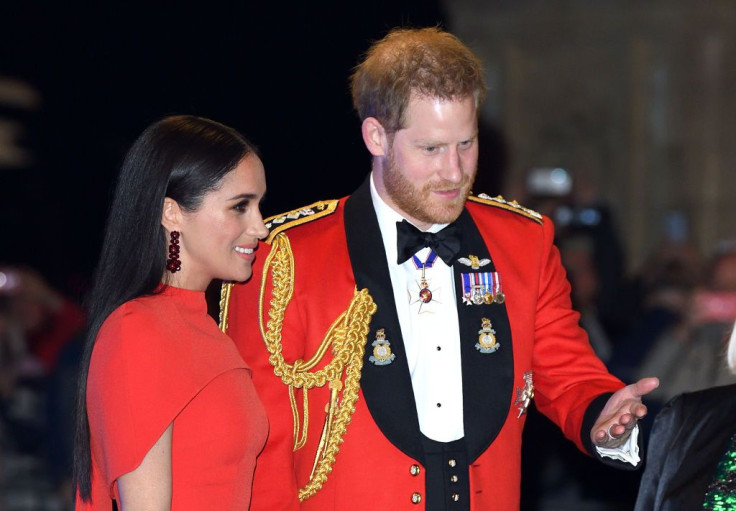 © 2023 Latin Times. All rights reserved. Do not reproduce without permission.