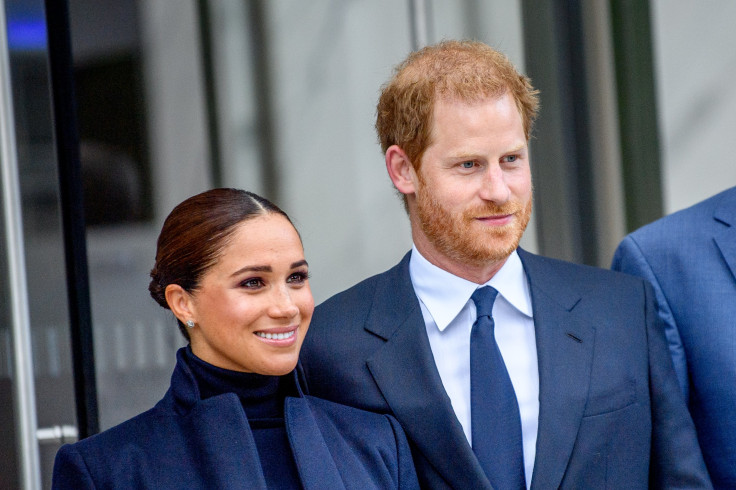 A spokesperson for Prince Harry has claimed that Harry, Meghan, and her mother were involved in a "near catastrophic car chase" with paparazzi.
After the Duke and Duchess of Sussex attended an awards ceremony in New York on Tuesday, the incident took place.
The prince's spokesperson stated in a statement that the "relentless pursuit" took place for more than two hours.
They said that it led to nearly colliding with other road users, pedestrians, and law enforcement personnel.
"While being a public figure comes with a level of interest from the public, it should never come at the cost of anyone's safety," the spokesperson said.
"Dissemination of these images, given the ways in which they were obtained, encourages a highly intrusive practice that is dangerous to all involved."
Although they were aware of the situation, the New York Police Department (NYPD) did not immediately acknowledge it. No injuries or arrests have been reported as of yet.
The couple made their first joint public appearance at the awards ceremony, the Ms Foundation Women of Vision Awards, since the King's Coronation earlier this month.
At the occasion, LaTosha Brown, the co-founder of Black Voters Matter, and Meghan each collected an award.
Doria Ragland, Meghan's mother, was among them. Images from last night's photographs show the group departing the event in Manhattan.
The pair were staying at a friend's home in New York and did not return directly to avoid compromising their security during the chase, BBC reported.
Additionally, it is asserted that the pursuit continued despite the presence of New York police officers.
Princess Diana, the mother of Prince Harry, was murdered in a vehicle accident in Paris in 1997 while being pursued by photographers.
In an interview with the BBC for the documentary "Diana, 7 Days", Prince Harry referred to the paparazzi as "a pack of dogs" who constantly hounded his mother. "Every single time she went out there'd be a pack of people waiting for her," he said.
"I mean a pack of dogs, followed her, chased her, harassed her, called her names, spat at her, trying to get a reaction, to get that photograph of her lashing out."
Currently, Prince Harry is involved in a number of legal conflicts with the British tabloid press, including claims of phone hacking and unauthorized information collecting.
This week, Prince Harry's attorney argued in court in London that the decision of the government to prevent him from paying for police protection while visiting the nation should be overturned.
In 2020, the couple resigned from their royal duties and relocated to the U.S.; they said that part of the reason for their decision was persecution from UK tabloids.
© 2023 Latin Times. All rights reserved. Do not reproduce without permission.