Viewers were treated to the first glimpse of Prince Harry and Meghan Markle's explosive tell-all interview with Oprah Winfrey on Sunday night. And turns out, it managed to evoke mammoth levels of intrigue for obvious reasons.
At one point, the billionaire show host is seen saying, "Almost unsurvivable sounds like there was a breaking point," -- an implication that Markle certainly made some bombshell reveals in the forthcoming chat show that's scheduled to air on March 7.
Markle, dressed in a Georgia Armani gown priced at $ 4,700 and donned a slick bun, maintained stoic silence in the trailer. She's seen clutching onto Harry's hands, who turned up in a grey suit. The duke, who's officially stripped of his patronages and military titles, is seen making a slew of volatile remarks enough to trigger angst within the British Royal Family.
"You know, for me, I'm just really relieved and happy to be sitting here talking to you with my wife by my side because I can't begin to imagine what it must have been like for her going through this process by herself all those years ago. Because it has been unbelievably tough for the two of us but at least we had each other," said Harry in the 30-second clip, referencing the struggles his mother the late Princess Diana underwent in her life as a royal.
Winfrey is also seen prodding Markle with incisive questions, and at one point even asks her: "'Were you silent or were you silenced?" Just then, she looks straight into the camera and clarifies: "Just to make it clear to everybody, there is no subject that is off-limits in the interview the Sussexes plan to use to boost their popularity in the U.S. and continue their war with the press."
While there has been no concrete understanding as to how Harry draws a comparison between the treatment meted out to them and Diana, speculations are rife that Buckingham Palace is already furious over Harry's stance in the trailer.
"Meghan, whilst a working royal, was always protected by a team of Scotland Yard officers. Thankfully, she was never in danger physically and Harry knows that," said Robert Jobson, a biographer of Prince Charles and the Duke of Edinburgh in a recent statement, as cited in the Dailymail U.K.
Watch the promo here.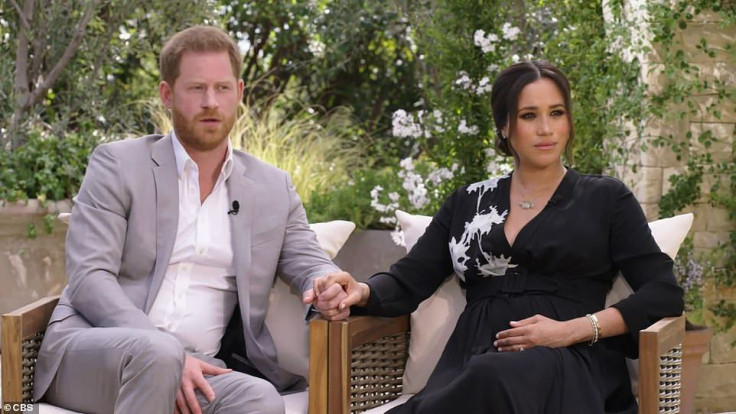 © 2023 Latin Times. All rights reserved. Do not reproduce without permission.