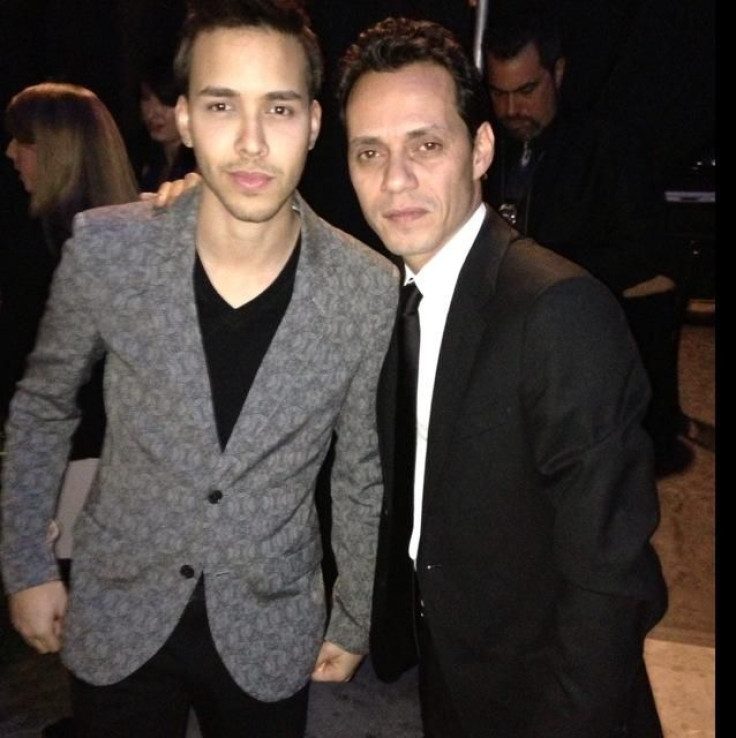 At only 23 years of age, this Latino singer/songwriter is taking the world by storm with his heartfelt songs and his witty words, used to describe tumultuous relationships, movie-like love stories and real raw emotions that make his music so meaningful to thousands of admirers.
From the streets of the Bronx, but always representing his Dominican roots, this music royalty is achieving great recognition not only among the people, but also the artist community both Latin and international.
It's no surprise that he was awarded the "Premio Triunfador" at La Musa Awards, the inaugural induction ceremony of the Latin Songwriters Hall of Fame (LSHOF). He was the youngest awardee of the night and shared honors with Andy Garcia, Draco Rosa, Olga Tañón, Natalia Jiménez, Olga Guillot and Nat King Cole.
The event, that took place at the New World Center in Miami Beach, payed tribute to Latin music's most iconic songwriters and made Manuel Alejandro, José Ángel Espinoza "Ferrusquilla", José Feliciano, Julio Iglesias, Armando Manzanero and Concha Valdéz Miranda official Latin music "Hall of Famers."
Prince Royce couldn't contain his happiness that night: "I feel humbled by the great honor of receiving this La Musa Award alongside so many legendary songwriters that I greatly admire. Thank you!"
He is also the youngest person to receive the Billboard Songwriter of the Year Award (2011) and recently was awarded the 2013 BMI Latin Songwriter of the Year Award.

His catchy bachata melodies have broken the barriers of tropical music in a world ruled by synthesizers and auto-tune, and his rhythm, passion and perseverance helped him become a chart topper artist, with No. 1 singles such as "Te Perdiste Mi Amor" which he wrote and produced for Thalía, "Te Me Vas," "Corazón Sin Cara," "Las Cosas Pequeñas" and "Incondicional."
He also recorded "No One Compares," his most recent song, with American Idol runner-up Jessica Sánchez in both Spanish and English.
© 2023 Latin Times. All rights reserved. Do not reproduce without permission.