Even though Prince Harry and Meghan Markle's controversial interview with Oprah Winfrey took place months ago, the commotion hasn't subsided. New sources suggest that the duo's candid conversation had an "unexpected impact" on Prince William and Kate Middleton's marriage.
Kate has been consoling Prince William as he deals with the consequences from his brother. But royal analyst Camilla Tominey told Stella Magazine that the pressure has put a strain on the Cambridges' relationship and brought them closer.
"It seems that the unexpected consequence of the family conflict has helped William and Kate find equilibrium in their own marriage," she said.
"What started out as an uneven match between a blue-blooded prince and his' plus one' has now blossomed into a two-peas-in-a-pod kind of partnership," Tominey explained.
Tominey went on to say that she thinks William admires Kate and how she interacts with his family.
At Prince Phillip's burial, Kate served as a mediator between the squabbling brothers. The Duchess broke the ice and began conversing with Prince Harry, prompting William to join them. Kate stepped back as the talk progressed, enabling the brothers to converse one-on-one as they drove across the castle's parking lot.
Katie Nicholl, a royal specialist, recently wrote on Vanity Fair regarding Kate's wise decision.
"As William chatted to the Dean of Westminster outside the chapel, she engaged Harry in conversation. In their masks, it was impossible to know what was said, but somehow Kate managed to defuse a deeply tense and difficult moment."
Before Harry returned to the UK, Kate was believed to be "hopeful of a resolution."
The Cambridges celebrated their 10th wedding anniversary last April, an online tabloid said. The couple still looks to be a solid marriage in public.
The Duke and Duchess have had a challenging few months since the start of the year, but that hasn't prevented them from stepping up their royal game.
They opened a YouTube channel in May, indicating that they want to appeal to a broader audience and reach out to younger fans.
Kate, 39, was branded "the monarchy's finest asset" following their royal tour of Scotland last week.
"It's only now, as Kate has notched up a decade of service to the Firm, that it's become clear just how regal an operator she is," Tominey said.
According to the royal expert, the duchess was praised for her "poise under examination" and "the new-found graceful gravitas in her public demeanor," according to the royal expert.
Kate continues to attract heads when she is seen in public a decade after marrying into the Royal Family and is the focus of significant public interest.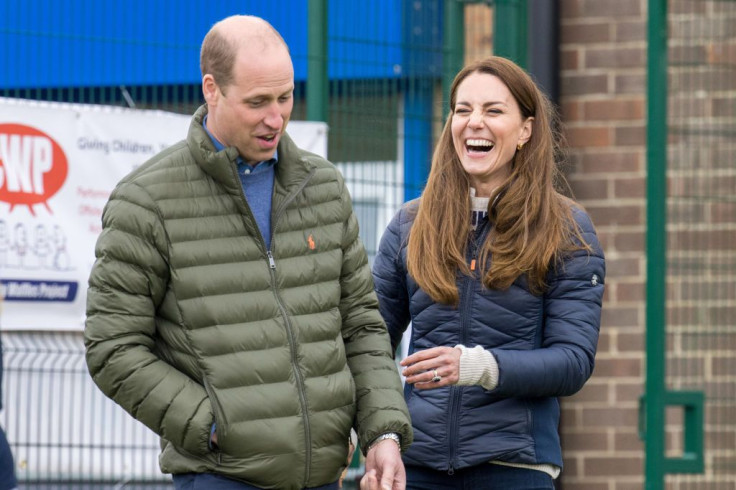 © 2023 Latin Times. All rights reserved. Do not reproduce without permission.