The Cambridge children were being followed by a spooky paparazzo, which Prince William and his family had to cope with.
Due to the intense media attention that members of the royal family receive as public figures, they have been dealing with privacy difficulties. Among these, a video of Prince William yelling angrily at a photographer who was following his kids was captured.
A recently discovered video, which YouTube has since removed (per TakeToNews), went viral when it showed the Duke of Cambridge becoming angry with a paparazzi. However, the viral footage also reached other social media platforms – including TikTok.
A man who stalked the royal prince's children is seen becoming angry with him in the three-minute footage. He challenged the individual in front of his wife Kate, their children Prince George, Princess Charlotte, and Prince Louis. The family was cycling to Sandringham House, a remote royal retreat.
Prince William angrily told the photographer in a clip that "You were out here looking for us."
His wife, Kate Middleton, added (via Independent UK): "We are out for a bike ride with our children, we saw you by our house."
The photographer can be heard denying stalking the family and claiming that he was just on public roadways.
However, Twitter user claimed in a post that the said paparazzi is a member of the press and that his name is Terry Harris.
Harris's web bio (per Daily Beast) also states that he is a news gatherer with formal accreditation and a drone operator.
At the conclusion of the video, Prince William said to the man: "I'm out for a quiet bike ride with my children on a Saturday and you won't even give me your name. You're outrageous, you're disgusting, you really are…Why are you here? Thanks for ruining our day… I thought you guys had learned by now."
Following the broadcast of the film, Kensington Palace issued a statement in which it claimed that the video violated the privacy of the family.
The Kensington Palace requested that it be taken down from several social media sites, The Telegraph reported. Its personnel earlier requested that the unapproved images of Prince George, Princess Charlotte, and Prince Louis be removed because they violated their customary privacy policy.
Prince William had previously alerted the public to the risks associated with social media sites before the event. He claimed that the public has experienced privacy violations for years in 2018.
"I am very concerned though that on every challenge they face - fake news, extremism, polarisation, hate speech, trolling, mental health, privacy, and bullying - our tech leaders seem to be on the back foot," the Duke of Cambridge said.
"Their self-image is so grounded in their positive power for good that they seem unable to engage in constructive discussion about the social problems that they are creating."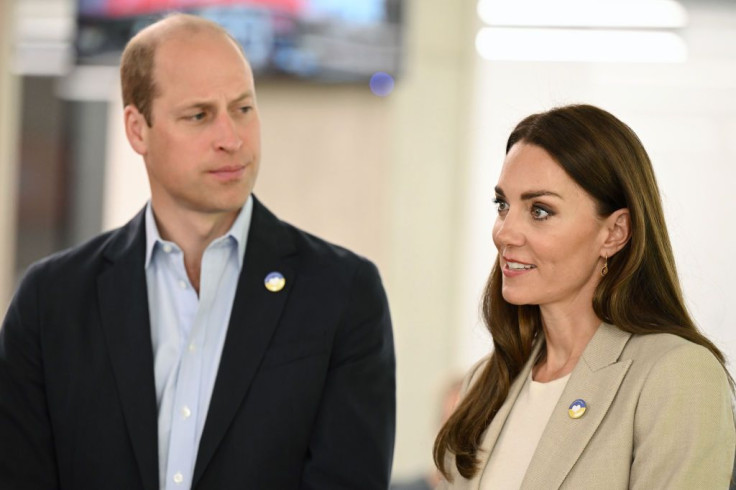 © 2023 Latin Times. All rights reserved. Do not reproduce without permission.