Prince William came under fire a few months ago for allegedly cheating on Kate Middleton over her friend Rose Hanbury. However, sources claim that the Duke of Cambridge had cheated on Kate even before the Hanbury cheating rumors.
Prince William and Kate's marriage has always been picture perfect, so it was a royal shock when Prince William was reported to be cheating on Kate over a friend named Rose Hanbury. But Hanbury was not the first woman Prince William had an affair with, according to a source.
Katie Nicholl, royal expert and biographer of "Kate: The Future Queen," revealed that Prince William had favored someone over Kate when they were still in St. Andrew's University.
Prince William invited Kate to his 21st birthday in 2003. They kept their relationship a secret at that time in order to avoid the media frenzy. One of the invited guests was a woman named Jecca Craig, rumored ex-girlfriend of Prince William.
Craig was sitting close to Prince William, while Kate was on the far end of the table. Kate noticed that Prince William was giving Craig more attention than her, and this gradually led to Kate's jealousy and the couple's first breakup, which happened in 2004. However, the two reconciled shortly after.
The second incident where Prince William reportedly cheated on Kate was in 2007, when tabloids published photos of Prince William all touchy with a woman in a nightclub. Prince William's alleged unfaithfulness to Kate the second time around led to Kate's mistrust of him. The couple broke up again in 2007.
Fast forward to 2017, years after Prince William and Kate' wedding, the Duke of Cambridge was recorded in a video partying with his buddies and an unnamed woman. The video also recorded Prince William's arms around the unidentified woman.
At the same boy-only skii trip, Prince William and friends were photographed again, this time with a different woman. Model Sophie Taylor later on admitted that she received numerous offers after a photograph of her and Prince William surfaced.
With Prince William's past affairs and cheating incidents, which led to her breakup with Kate, many believed his involvement with Hanbury is true. However, there is no proof of Prince William and Hanbury's alleged affair, and reports claimed that Prince William "privately denied" the rumor.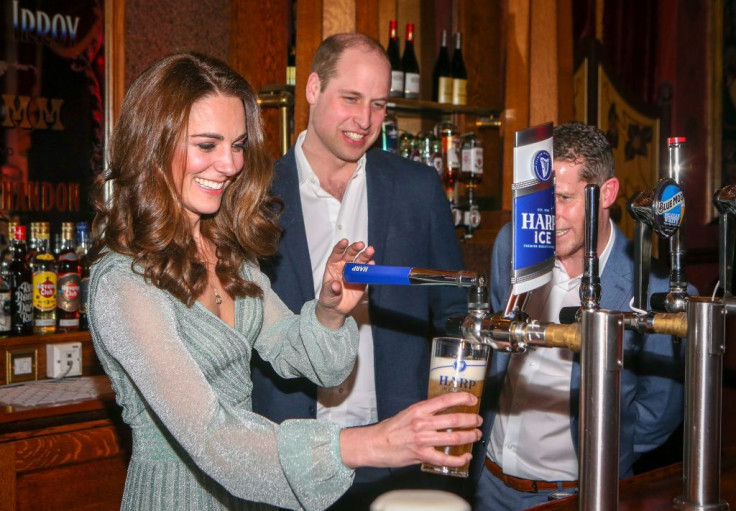 © 2023 Latin Times. All rights reserved. Do not reproduce without permission.