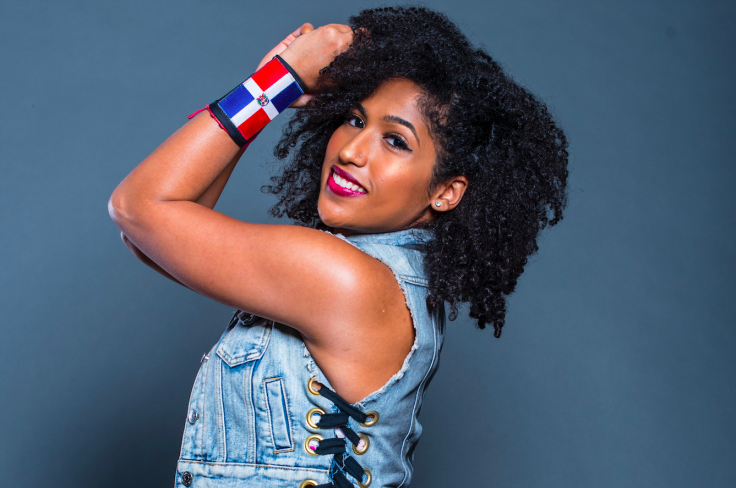 Latin female wrestlers like Nikki Bella, Brie Bella and Bayley, are gaining popularity and acceptance among the public, creating a new image of powerful and strong women who, even though they are fighters, they never lose their charm and femininity.
Now is the turn of rising wrestling star, Martibel Payano. Known as Marti Belle in the ring, Payano is a New York City born life-long athlete with Dominican roots, who will be representing all the Latinas as the very first female Dominican-descent wrestler in the history of the WWE.
When Marti was a baby she moved from the big city to La Romana, Dominican Republic. When she was 7 years old she moved back to New York, becaming fluent in English by age of 9, but never letting aside the Spanish language. She is currently living in Kansas City, MO.
In an exclusive interview for Latin Times, this orgullo Hispano spoke about her career and what all the WWE fans can expect from her participation inside the ring. With 5'4 and 130 pounds, Marti Belle will be competing against Rachel Evers in the first round of the tournament.
"It is an amazing honor and an incredible feeling to be the first female Dominican citizen to be represented in the WWE," said Marti. "I have worked very hard for almost a decade to make this dream come true and the fact that I get the chance to represent the Dominican Republic is completely breathtaking."
The wrestler assures that her performance will be like no other. "You can expect that I'm going to be giving everything I have," said Marti Belle to the Latin Times. "I will not go down without a fight, I didn't make it this far, to only make it this far."
As a dual-sport athlete, Marti played volleyball for four years, three of those in Varsity and played Varsity softball for three years, two of those as the starting pitcher at Washington Irving High School in NYC.
Her physical and mental preparation created a safe but not easy path to become a one of a kind competitor in everything she has put her efforts. "The mental preparation is always the most difficult part. You must believe in yourself," says Marti. The athlete reveals that she has to wake up at 5 or 6 in the morning to workout and train with her coaches Johnny Rodz and Matthew Justice, to make sure she's 100% ready for the fights.
During her almost decade-long career, Marti has worked for the top women's wrestling companies as well as notable indies where she has held singles and tag team gold. Marti signed with IMPACT Wrestling in 2015 as a TNA Knockout, debuting as a member of the Dollhouse.
As of January 2017, Marti joined the NWL broadcast team as a backstage correspondent and social media reporter, and now she's one of the 32 women selected for WWE's Mae Young Classic where she will represent the Dominican Republic.
To get people know a little bit more of Marti Belle, Latin Times asked the wrestler five things she would like all her fans and those who just met her, to know about her life, and this is what she answered:
I was an ESL student, when I first moved back to NY, I didn't speak any English and it took me about two years to become fluent. I started watching wrestling at age 7 when I moved to NY and I think that helped a lot with the language.
My grandmother Martina raised me and encouraged me to pursue a career in the arts. She believed in me and always wanted to "see me on tv." She passed away in December of 2016, after battling Alzheimer's and heart disease for many years.
I am a huge dog lover, and I believe in rescuing, fostering and adopting.
I come from a huge, extremely supportive family. I have four siblings and over 20 cousins from my maternal side. We are an extremely close-knit family.
My goal after graduating acting school was to move to Mexico to pursue acting in telenovelas. My grandmother and I always watched them together and that is still something I'd like to do at some point in my life. My favorite telenovela is Rubi.
Marti took the opportunity to send a message to all the Latinos, who like her, will love to represent their roots. "Never give up on your dreams. If you love something and have a lot of passion for it, don't stop until you've accomplished it. And when you feel like you're there, keep pushing yourself," recommends Marti. "We are hard-working people, and when we set our minds to something, we are unstoppable," she added.
Enjoy Marti's participation at the Mae Young Classic on August 28th.
© 2023 Latin Times. All rights reserved. Do not reproduce without permission.