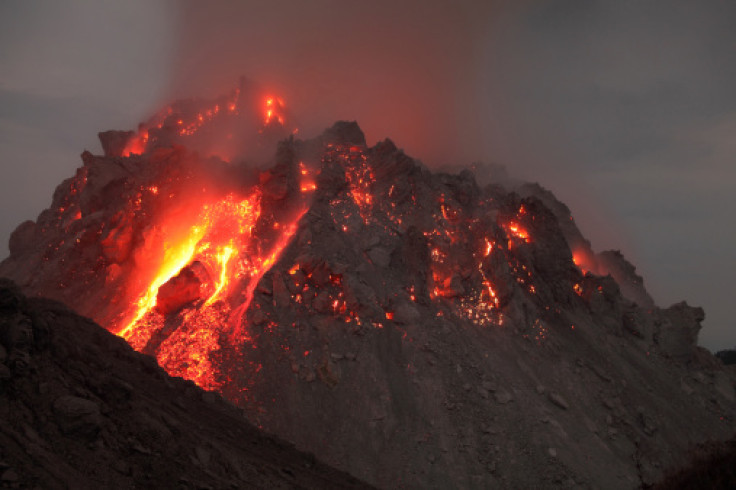 Authorities issued a warning on Tuesday, stating that the approximately 14,000 people evacuated from the vicinity of a volcano in the central Philippines, where lava and toxic gases are being emitted, might have to remain displaced from their homes for several months.
Observations revealed the presence of glowing lava moving at a slow pace from the crater of the Mayon volcano, which stands at a height of 2,462 meters (8,077 feet).
The volcano was raised to a high alert level last week due to ongoing seismic tremors and numerous instances of rockfalls.
"Based on our previous experiences, this volcanic activity may persist for a few months," Teresito Bacolcol, chief of the state volcanology and seismology agency, told DZMM radio, adding that residents usually living within a 6 km (3.7 miles) radius of the volcano would have to stay in evacuation centres.
According to data from the disaster agency, approximately 14,000 individuals have been evacuated from the affected area and are currently taking refuge in schools and community centers.
Larry Llenaresas, a community leader in Albay province, expressed on DZMM radio that there is a pressing requirement for additional food and potable water to support the needs of the displaced population.
"We will make sure evacuees cannot return until they are advised to do so," police regional director Westrimundo Obinque told reporters.
Authorities have advised residents residing farther from the volcano to be prepared for potential evacuation, and police have implemented checkpoints to prevent people from returning to the area.
Mayon volcano, known for its nearly perfect cone shape, attracts tourists due to its natural beauty, Reuters reported.
Dorothy Colle, an official in charge of provincial tourism, noted that although the restricted zone was being enforced, individuals were still gathering at observation stations to witness the captivating sight of bright lava flows, particularly at night.
Among the 24 volcanoes in the Philippines, Mayon is recognized as one of the most active, having erupted over 50 times in the past four centuries.
Its most devastating eruption occurred in February 1841, resulting in the burial of a town by lava flows and the loss of 1,200 lives.
© 2023 Latin Times. All rights reserved. Do not reproduce without permission.