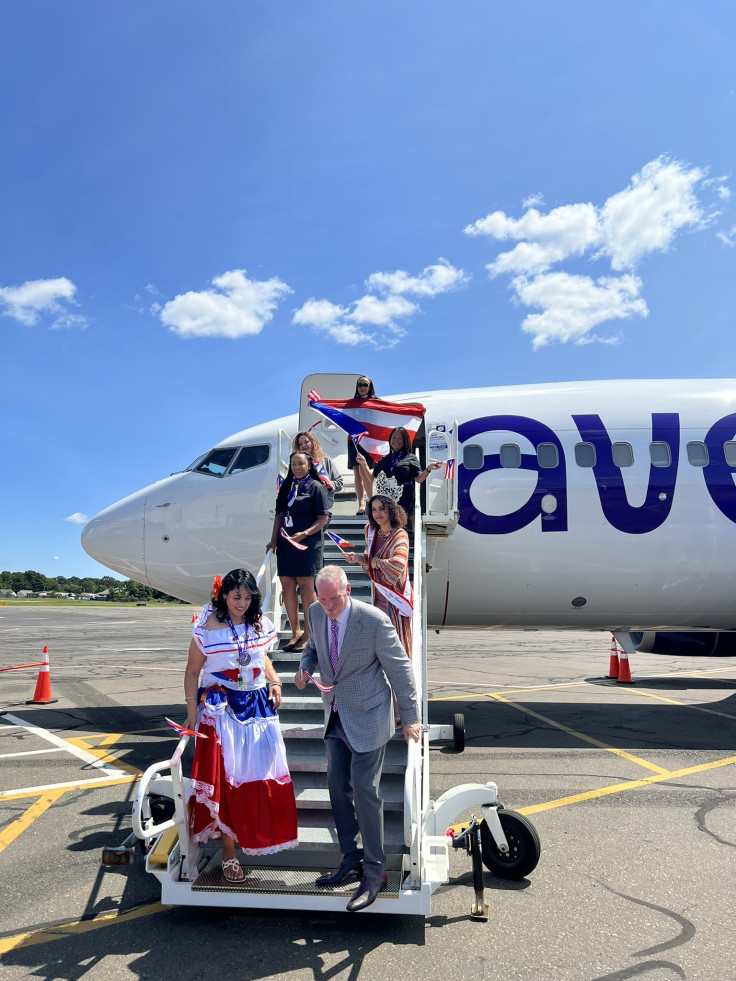 Avelo Airlines announced Tuesday that the company would be begin a non-stop service between Southern Connecticut's Tweed-New Haven Airport and San Juan Luis Muñoz Marín International Airport in Puerto Rico on Nov. 15.
This will be the company's first destination outside the continental United States, Avelo Airlines said in a press release. The airline will reportedly use Boeing Next-Generation 737 aircraft for the service, which will operate the new route on Wednesdays and Saturdays, every week.
San Juan is the airline's first Caribbean destination, expanding its route map to 47 destinations. It covers 25 states as well one U.S. territory.
Avelo is the first airline that is offering non-stop service between Southern Connecticut and Puerto Rico.
In 2019, it was found that Connecticut had the sixth largest concentration of Puerto Ricans in America. At the time, the estimated population was 302,027.
Avelo Airlines Chairman and CEO Andrew Levy said with a large and increasing number of "Puerto Ricans calling Connecticut home, this service will make reconnecting with friends and family easier and more affordable than ever."
He noted that with the winter right around the corner, the "Caribbean island treasure is the latest example of how Avelo is inspiring travel in new and exciting ways for Southern Connecticut."
Connecticut Governor Ned Lamont said the addition of routes like this "strengthens the region as a whole, improving our economic competitiveness and quality of life."
The news was announced by the airlines at a Puerto Rico-themed ceremony at Tweed Airport on Tuesday.
The event, which served Puerto Rican food, saw the band Movimiento Cultural Bomba playing amidst a backdrop of Puerto Rican flags. It was attended by Lamont and U.S. Senator Richard Blumenthal, among others.
Connecticut State Representative Christopher Rosario called it a "great day for the Puerto Rican community in Connecticut." He tweeted, "@AveloAir @TheNewHVN announce the New Haven to San Juan, Puerto Rico - Direct flight, priced at $200 round trip, starting in November."
Blumenthal said it was a "major milestone for Avelo, and also a big win for Connecticut's sizeable Puerto Rican population, who now have another affordable and convenient way to travel home to see friends and family."
© 2023 Latin Times. All rights reserved. Do not reproduce without permission.