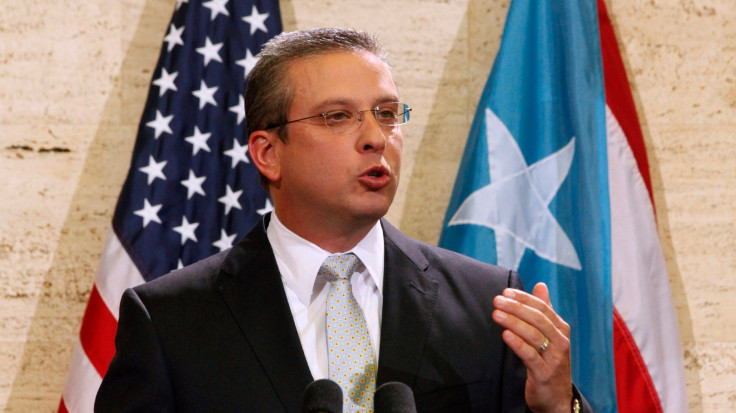 Puerto Rico narrowly avoided default on all of its debts Tuesday, saving face in on Capitol Hill where Gov. Alejandro García Padilla is testifying today. The government paid $355 million to creditors whose debts are constitutionally guaranteed, according to USA Today . García testified in front of the Senate this morning. He hopes to secure bankruptcy for Puerto Rico, a legal and financial instrument not currently available to U.S. territories. His government defaulted on a debt payment in August, but said that a minimum Dec. 1st payment will be made.
"Today's debt service payments reflect our commitment to honor our obligations notwithstanding the extreme fiscal challenges we face in an effort to facilitate a voluntary restructuring process with our creditors," said Puerto Rico development bank President Melba Acosta Febo in a statement. "However, make no mistake, Puerto Rico's liquidity position is severely constrained at this time despite the extraordinary measures the Government has taken to improve it."
Puerto Rico's debt-ridden government is walking a tightrope trying to avoid default and, at the same time, avoid unpopular austerity measure that might further sink the island territory's floundering economy.
"The imminence of a default when presented with the alternative between paying creditors and providing essential government services looms large," Garcia Padilla said in Tuesday' morning's Senate hearing, according to Reuters . "That is why starting today the commonwealth of Puerto Rico will have to claw back revenues pledged to certain bonds issued in order to maintain public services."
In his oral testimony, García told the Senate that his government had cut 16,000 public jobs and increased taxes. He also pointed out that an exodus of professionals to the U.S. mainland is shrinking the tax base.
© 2023 Latin Times. All rights reserved. Do not reproduce without permission.