Vladimir Putin is struggling to transfer the blame to 89 recent recruits who were blown to pieces by a Ukrainian strike as the Kremlin runs out of hospital beds for his injured soldiers, Daily Star reported.
According to reports, Putin has instructed the widespread use of civilian hospitals to treat a large number of wounded soldiers, which is thought to be a direct result of his recent massive mobilization.
The head of the Kremlin was said to have returned to work early after a brief New Year's holiday to get a report from his health and defense ministries on employing civilian hospitals to handle the influx of injured.
According to the Kremlin, the plan is to procure beds to "provide individuals who participated in the special military operation with in-patient medical care and rehabilitation."
This comes after the worst single Russian loss in the 10-month war following a Ukrainian strike on a barracks of mobilized men and regular troops.
In a spectacular attempt to place the blame on the victims, Lt. Gen. Sergey Sevryukov claimed that their banned use of mobile phones had informed Ukrainian intelligence of their coordinates.
"A commission is working to investigate what happened [in Makiivka]," said Sevryukov.
"But even today it is clear that the main reason was personnel switching on and using - despite the ban - mobile phones within the enemy reach zone," he added.
He also said, "this allowed the enemy to detect the personnel's coordinates for the missile strike."
Wives of soldiers complain their men were "turned into minced meat" blaming "criminal commanders" who placed hundreds of mobilized men together "inviting a Ukrainian strike".
The Makiivka incident has drawn a wave of criticism for Putin.
"There are a lot of people who turned into minced meat," a military wife reported iStories independent media.
"They were not even allowed to take the deceased men and did not allow them to be buried," she added.
"Many were thrown around so much that they can't be put together […] many were simply minced meat," she continued, "I know that literally, they were wiping their brains off their boots."
The pro-Putin Wargonzo channel, whose founder Semyon Pegov was last month awarded the Order of Courage by Putin, also criticized the Kremlin's account of what happened.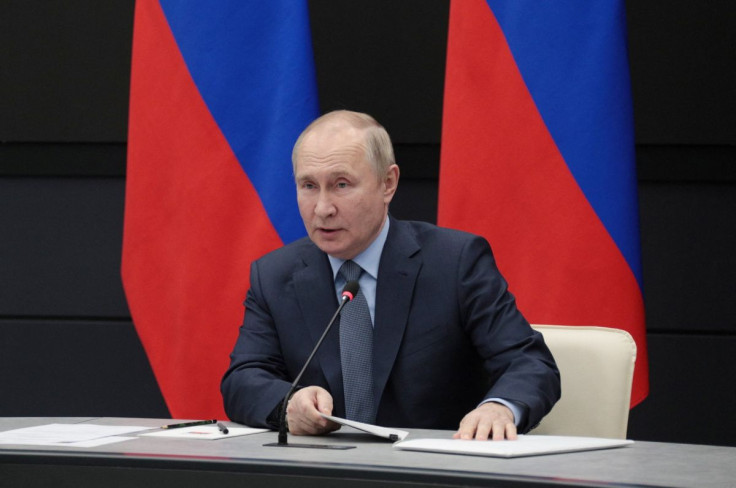 © 2023 Latin Times. All rights reserved. Do not reproduce without permission.