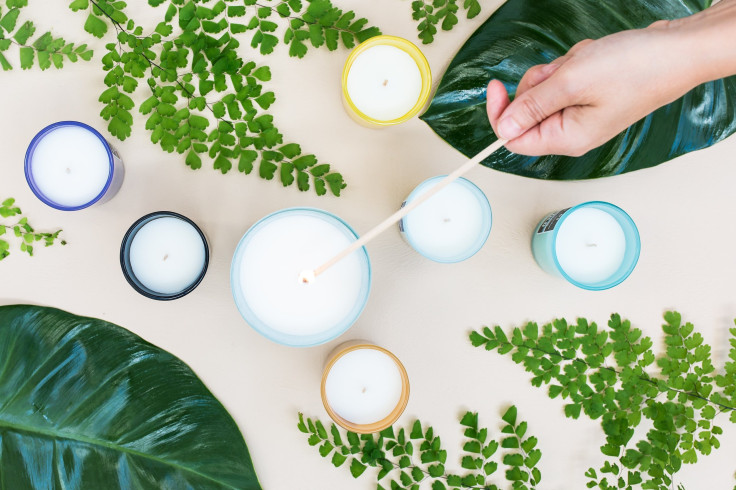 Do you remember when was the last time you had a proper date? We all know that dating and COVID-19 don't exactly go hand-in-hand; therefore, we all are being forced to search for creative and alternative ways to date.
Since we got used to getting ready and go out, dating in the intimacy of our homes doesn't sound too special, however, having a date at home can actually be the perfect, particularly with this romance-filled solution.
The Spa Girl Life, a newly launched luxury and vegan candle brand, has three romantic and fun ideas for the perfect date night at home, and they shared them all with the Latin Times. Please find below how to make your quarantined date unforgettable.
At-Home Movie Night
Movie nights at home are an inexpensive, intimate, and relaxing date option for any day of the week. Have a movie pre-selected, drinks and adult beverages made, candy and popcorn ready, light The Spa Girl Life's Hawaiin Sunset candle for relaxation and inner peace, snuggle up together on the couch and enjoy the show!
Spa Night
Spa nights are a great self-pampering and intimate date solution. Grab your partner, light up a candle, turn on calming music, and offer massages to each other. The Spa Girl Life's Day at the Spa candle is the perfect addition to spa-date night to relieve stress, promote inner peace and prosperity, and relieve tension.
Cook or Eat together!
Cooking a meal together is a fun, budget-friendly, and intimate activity for any couple! Throwing together a favorite or new dish allows the couple to feel a sense of teamwork and accomplishment. Once finished, enjoy your meal next to any of the Spa Girl Life's 8 luxury vegan candles and stone pairings to promote peace, inner prosperity, and happiness.
© 2023 Latin Times. All rights reserved. Do not reproduce without permission.