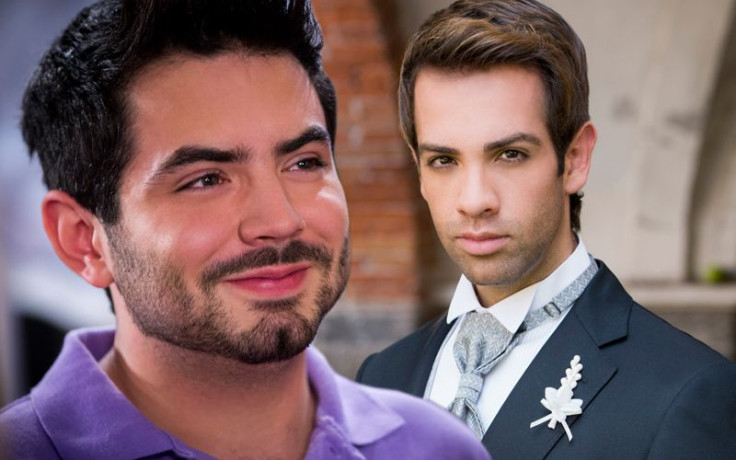 "Que Pobres Tan Ricos" is one of Televisa's highly-rated telenovelas starring Jaime Camil and Zuria Vega. One of the subplots of this soap has Eugenio Derbez's son José Eduardo Derbez in a same-sex relationship with actor Diego de Erice. During the finale they both allegedly share a kiss to close off their storyline that didn't sit well with Televisa executives and ordered producer Rosy Ocampo to cut the scene. In a recent interview, Ocampo said that a kiss was not planned for the couple as "we will never see anything on screen that can possibly be offensive to the Mexican family." Her words have created even more controversy as it sets a double standard. On one hand, she is showing the love between a same-sex couple flourish promoting diversity, but in the other hand she says a kiss between two men is offensive.
"The relationship between these two characters, obviously a homosexual relation, has been done with all the possible precaution," Rosy Ocampo said during an interview with Javier Poza. "We have made intensive research and every week we have a panel through the Institute of Social Research. The only thing we wanted to propose in the telenovela is respect for diversity. I have the seal of having positive messages in telenovelas and that's what it is, respect for diversity. The relationship between them will continue and we will never see anything that can possible be offensive to the Mexican family." As production of the radio show tweeted out her response, Mexican film director, Manolo Caro replied posing the question, "A homosexual kiss is offensive?" The message from "No Sé Si Cortarme Las Venas O Dejármelas Largas" director was soon deleted from his timeline.
Mexican publication Diario Basta interviewed José Eduardo's half sister Aislin Derbez and she said, "In this life there is so much violence because we don't accept ourselves and I think it is all from within. The day that we accept ourselves the world is going to change and we will be liberated." Eréndira Ibarra, daughter of acclaimed director Epigmenio Ibarra, has a openly-lesbian sister and has played a gay character on-screen in "Las Aparicio." "With the situation that is presented in the community, I think it's very important to generate modern heroes and examples to follow," she told the publication. "In the artistic community, there are bisexual's, transexual's that is also part of the industry and we don't even know and it's time to create a world where everyone is accepted." Previously Televisa censored a kiss between Jaime Camil and José Ron in the telenovela "Los Exitosos Pérez" produced by José Alberto Castro after it didn't test well with audiences. The controversy surrounding the finale of "Que Pobres Tan Ricos" comes right at the point where it's about the end. All the speculation will probably be good for ratings on June 29, when it's expected to say farewell to México. "Que Pobres Tan Ricos" airs in the U.S. Monday through Friday at 10 p.m. ET/PT on Univision.
© 2023 Latin Times. All rights reserved. Do not reproduce without permission.