Gamblers will bet on just about anything these days that even the royal family is not spared. Apparently, many bettors believe that Queen Elizabeth II's reign is coming to place as bets that Her Majesty will abdicate this year are now being placed.
Bettors believe that the chances of the Queen stepping down from the throne are rather high this year. And the reason for this belief is rather surprising — it's Prince Harry and Meghan Markle's baby.
"We think that the Queen just might start to be thinking about stepping aside now as another year goes by and another new arrival to the family comes," Harry Aitkenhead of Coral explained. "We've cut the odds on it happening this year to just 3-1."
Gamblers are likewise betting on what Baby Sussex might be. "Every time a royal baby arrives we see plenty of royal punters get their bets on for the name," Aitkenhead added. "It's Elizabeth that dominates the market, with plenty of Coral customers placing their wages on the Duke and Duchess to pay tribute to the Queen."
Her Majesty is currently the longest-reigning living monarch in the world. She started her reign on Feb. 6, 1952, after her father, King George VI, died. This means that Queen Elizabeth II has been on the throne for more than 67 years.
While the Queen has been the symbol of the monarchy's stability for six decades already, it's only a matter of time before she relinquishes the throne and passes it over to her successor, Prince Charles. In fact, there are already many indications that Her Majesty is slowly taking a step back from the limelight, letting the younger generation slowly take over.
For instance, the Queen, who used to have a very active international calendar, no longer makes overseas official visits these days. Her last international tour happened back in 2015, when she visited Malta for 3 days with Prince Philip.
Queen Elizabeth II is probably one of the most-traveled heads of state in the world. She visited more than 120 countries as the monarchy's representative and logged a total of 271 foreign trips.
These days, it's now Prince Charles who is making foreign visits on Her Majesty's behalf, which, to bettors' eyes, is yet another indication that the Queen is about to abdicate. The Duke and Duchess of Cornwall recently made history as the first British royals to have visited Cuba in sixty years when they made a stopover in the island nation on March 2019 as part of their Caribbean tour.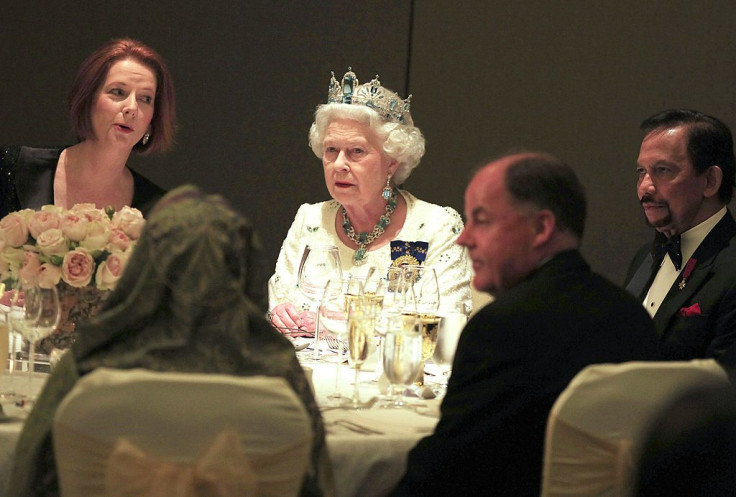 © 2023 Latin Times. All rights reserved. Do not reproduce without permission.