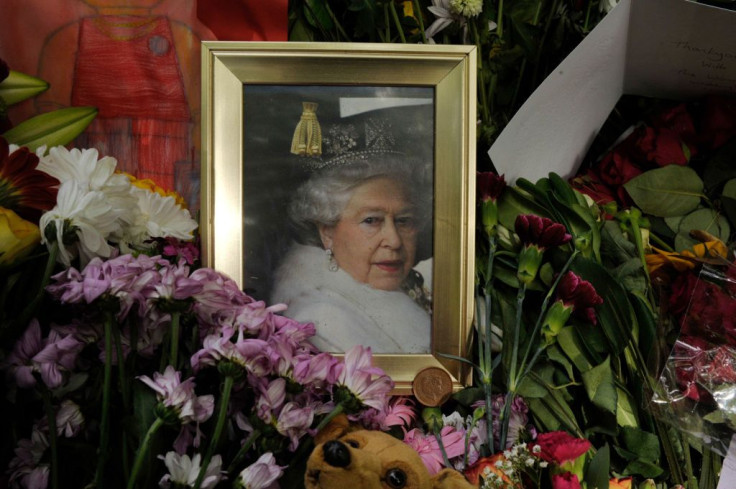 Many people will line the streets of London to witness Queen Elizabeth's coffin being transported from Westminster Hall to Westminster Abbey, on Monday.
Her son, King Charles III, will be joined by European royals, many monarchs, Prime Ministers and Presidents from nearly every nation for the first Royal State Funeral in Westminster Abbey in more than 200 years, reported Daily Mail. Prince George and Princess Charlotte will also be attending their great-grandmother's funeral. A portrait was also released to mark the Queen's State Funeral.
Breaking Royal tradition
British Kings and Queens' funerals have normally been held at St George's Chapel in Windsor. But it is said that the Monday funeral will be held for a British monarch at Westminster Abbey for the first time since George II in 1760. She reportedly decided to break years of major royal tradition so that her funeral could be in a bigger and more accessible.
When will the proceedings begin?
Proceedings will begin at 6:30 a.m. (1:30 a.m. EST Monday) when the last members of the public file past the Queen's coffin in Westminster Hall. At the time, the King's guards will start their final vigil at the Queen's casket in the Palace of Westminster. This will close at 8:30 a.m. (3:30 a.m. Monday EST) in preparation for the procession. At 9 a.m. (4:00 am Monday EST), Big Ben will strike clearly, before the bell's hammer is covered with a leather pad. It is to muffle its strikes for the rest of the day out of respect and deference to the late British monarch.
World leaders
World leaders like French President Emmanuel Macron and Prime MInister Of Australia Anthony Albanese, and royalty such as Japanese Emperor Naruhito and Empress Masako, Spain's King Felipe and Queen Letizia and other European royals will arrive at the Abbey in buses. U.S. President Joe Biden is the only world leader who has been allowed to use his armored limousine.
Tradition dating back to Queen Victoria's funeral
Between 10:35 a.m. and 11 a.m. (5:35 a.m. to 600 a.m. EST), the Queen's coffin will be placed onto State Gun Carriage and taken to Westminster Abbey. It is a tradition dating back to Queen Victoria's funeral in 1901. The funeral service at Westminster Abbey will happen between 11 a.m. and 12 p.m. (6 a.m. and 7 a.m. EST). At 12:15 p.m. (7:15 a.m EST), Queen's coffin will be carried 1.5 miles in grand military procession from Westminster Abbey to Wellington Arch at Hyde Park Corner.
Queen's favorite bagpipes to be played
Daily Mail reported that the late monarch, who died at the age of 96, will approach her final resting place at Windsor Castle to the sound of her favorite bagpipes playing a Scottish song. The "Skye Boat Song" will be played by a Massed Pipes and Drums band from Scottish and Irish regiments when the funeral procession gets near to the Castle gates. The song was composed in the late 19th century by Harold Boulton. But it was later rewritten by Robert Louis Stevenson. It went on to become the theme song for TV series "Outlander."
Dress code
As for what the Royal Family will wear to the funeral, will be dictated largely by tradition, according to ABC News. Three of the Queen's children -- King Charles, Prince Edward and Princess Anne -- and her grandson Prince William are working members of the Royal Family. They will be dressed in military uniforms at the funeral. The Queen's son Prince Andrew and her grandson Prince Harry are the only living members of her immediate family to have served in the military in wartime. The two will reportedly not be in uniform at the funeral as they are no longer working royals.
According to Debrett's, which is the self-proclaimed "record-keeper and chronicler of British society" and royal authority, an all-black formal dress code is "always respected" by the Royal Family at state funerals. Black, long, face-covering veils are also common at state funerals.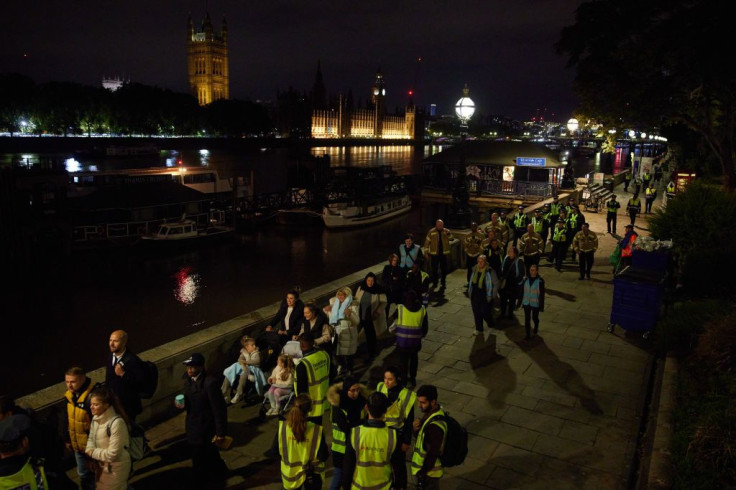 © 2023 Latin Times. All rights reserved. Do not reproduce without permission.