As the Queen's Platinum Jubilee celebrations start to go in full swing for many, the Queen herself is reported to be meeting Prince Harry and Meghan's youngest child Lilibet for the first time during the events of the Platinum Jubilee.
The potential meetup with her great-granddaughter may happen during her birthday on June 4. A party for the child will reportedly occur in Frogmore Cottage near Windsor Castle where Harry and Meghan will be staying for the duration of the Platinum Jubilee, according to the Daily Beast.
Lilibet, who was born in the United States in 2021, found controversy once Harry and Meghan revealed her name, as it refers to Queen Elizabeth's family and childhood nickname. They reportedly got permission to name the child after Elizabeth's childhood nickname, but many claims that the Queen was not informed of this beforehand.
The Duke and Duchess of Sussex will reportedly be attending many of the official events of the Platinum Jubilee "in the shadows," with neither Harry and Meghan taking a significant role during the celebrations itself, Page Six reported.
"The first time you will really see Meghan and Harry in public during the celebrations will be at the Service of Thanksgiving at St Paul's Cathedral on Friday, where they will be just a part of the crowd sitting in a church pew," a royal source said.
They will also not be appearing on the balcony of Buckingham Palace during the Trooping the Colours ceremony, which has been reserved for working royals like Prince Charles, Prince William, and their respective spouses and family.
"Believe me, they'd be fine having NO public moments during the Jubilee," a source close to the Sussex family said.
Many are hoping that the couple remains scandal-free during the celebrations, which a lot of royal insiders and analysts hope will be focused solely on the Queen and her accomplishments during her record-breaking long reign.
"If you think about it, this will be the last really huge time to celebrate the queen publicly and thank her. This has been an extraordinary golden age that she has presided over, and things will change dramatically at a certain point, so I think these few days will be really important. Everyone must get out and celebrate her," royal historian Hugo Vickers said.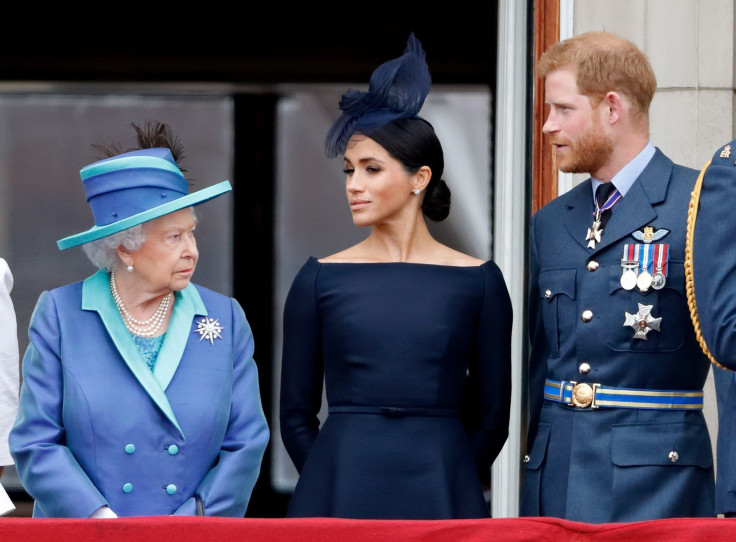 © 2023 Latin Times. All rights reserved. Do not reproduce without permission.