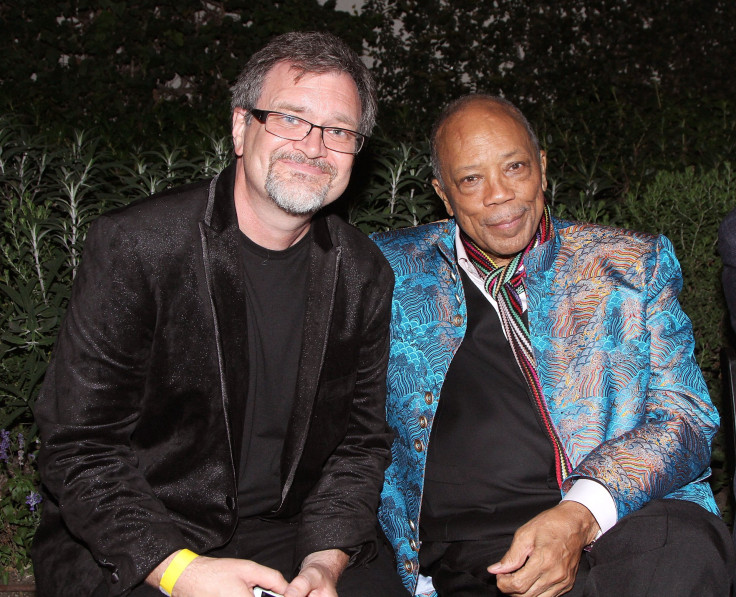 Recognized by Time magazine as one of the most influential jazz artists of the twentieth century, Quincy Jones is one of the most rounded and creative artists in the world. With a career spanning more than six decades, Quincy has encompassed the roles of composer, music producer, artist, film producer, arranger, conductor, instrumentalist, television producer, record company executive, television channel owner, founder of a magazine, entrepreneur and philanthropist. For this, Jones will be the recipient of the 2015 "Desi Arnaz Pioneer Award" during the Latin Songwriters Hall of Fame 3rd Annual induction Gala LA MUSA AWARDS to be held this October 15 in Miami Beach presented by WorldArts.
Some of his multiple awards received throughout his career include an Emmy Award, seven Oscar nominations, The Academy of Motion Picture Arts and Sciences Jean Hersholt Humanitarian Award, 27 Grammys and he's become the most nominated artist during the Grammy awards with a grand total of 79 nominations. Jones also has the distinction of having produced the biggest selling album of all time… Michael Jackson's "Thriller," which has topped over 100 million copies sold worldwide.
In 2001, he added yet another title to his impressive resume. When his autobiography "Q: The Autobiography of Quincy Jones" made the New York Times, Los Angeles Times, and The Wall Street Journal best selling list. In 2010, Jones launched his most recent production, "Soul Bossa Nostra," an album that includes collaborations from some of the top artists and producers in the industry, including Usher, Ludacris, Akon, Jamie Foxx, Jennifer Hudson, Mary J. Bilge, T-Pain, Robin Thicke, LL Cool J, John Legend, Snoop Dogg, Wyclef Jean, Q-Tip, Talid Kweli, Three 6 Mafia, David Banner, Bebe Williams, Mervyn Warren, Jermaine Dupri, DJ Paul and Scott Storch; just to name a few. These artists met and recorded contemporary versions of the most popular songs from the multiple Grammy winner.
Most recently, Quincy is focused on his philanthropic pursuits and his company, The Quincy Jones Global Network. His latest projects include the management of a group of young musicians, The Global Gumbo All Stars; which creates social syndicates using various companies around the world to develop various entertainment projects; manage his repertoire of many licensed products and is continuously producing music as well as films.
Within his multiple humanitarian efforts and activist work, one stands out, his participation in actively ending debts in third world countries through the organization Delegation Jubilee 2000, where he met with Pope John Paul II, alongside Bono and Bob Geldof. The visit to this organization resulted in an overall relief of about $27 billion dollars in third world debt. In a joint initiative between his own organizations, Project Q Foundation, and Harvard School of Public Healthy, Jones actively worked with NGO's (such as UNICEF, the Clinton Hunter Development Initiative and the Inter-American Development Bank) to improve the health and overall quality of life to millions of children in developing countries like Ruanda, South Africa and Asia.
This year the Latin Songwriters Hall of Fame will also induct six of the world's most influential Hispanic songwriters and composers: Hector Ochoa Cárdenas from Colombia, Emilio Estefan from Cuba, Myriam Hernandez from Chile, Gustavo Santaolalla from Argentina, Alvaro Torres from El Salvador and Diego Torres from Argentina.
© 2023 Latin Times. All rights reserved. Do not reproduce without permission.