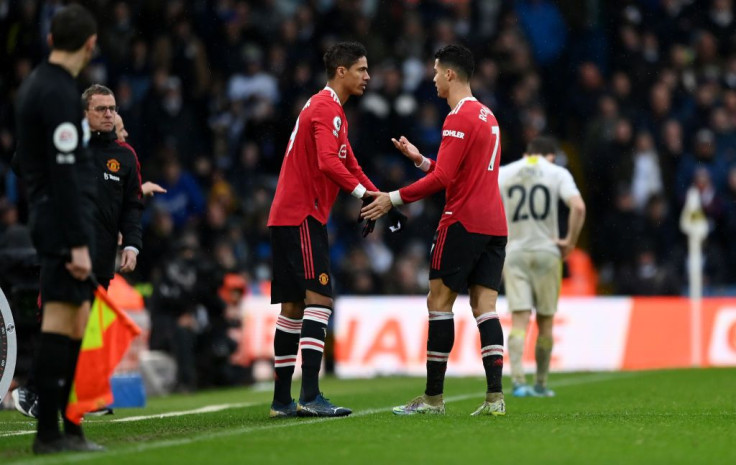 Raphael Varane shared his delight to play and be reunited with Cristiano Ronaldo at Manchester United after seven years together at Real Madrid.
After playing with Real Madrid, the pair got reunited at Old Trafford after separate transfers last summer. Varane's new team seemingly failed to meet his expectations with their dismal 0-0 draw against Watford on Saturday. The 28-year-old himself is struggling to play regularly because of injury issues.
However, despite Man Utd's challenges, speanding time with Ronaldo has been beneficial for Varane. Since returning to the club, Ronaldo has been under the spotlight, with issues surrounding his relationship with other players. Slamming all rift rumors, Varane told Canal Plus, "We have a very good relationship. It's someone who likes to share, who likes to talk about everything he knows in terms of football, in terms of physical and mental preparation."
Varane claimed how the 37-year-old legendary striker has helped him settle in England since making a move to Man Utd. Both don't hesitate to talk about everything, may it be about the game or personal stuff.
Varane also talked about how he "feels good" after starting nine of their 12 last matches. "I feel better and better, it's true that I have been able to have a bit of continuity in training and matches over the last few weeks. I had a few setbacks at the start of the season but now things are going better. I feel more and more at ease, I also speak a little more English and then I know my teammates better. We are approaching the decisive period of the season and we are all ready to face the challenges that await us."
Varane also pointed out the "intensity of the matches" as the most significant difference between playing in Spain's La Liga and the Premier League. "I think the potential of this team we all see," he added before the match with Watford, "We can aim high with the quality that there is in this group. Now at the end of the season we will focus on fourth place. That's the goal, to qualify for the Champions League. This season has been quite hectic, quite complicated and so we are really focusing on this objective."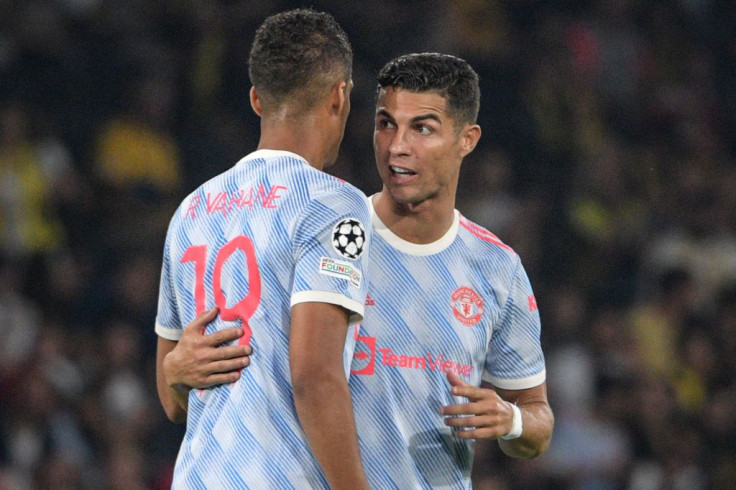 © 2023 Latin Times. All rights reserved. Do not reproduce without permission.