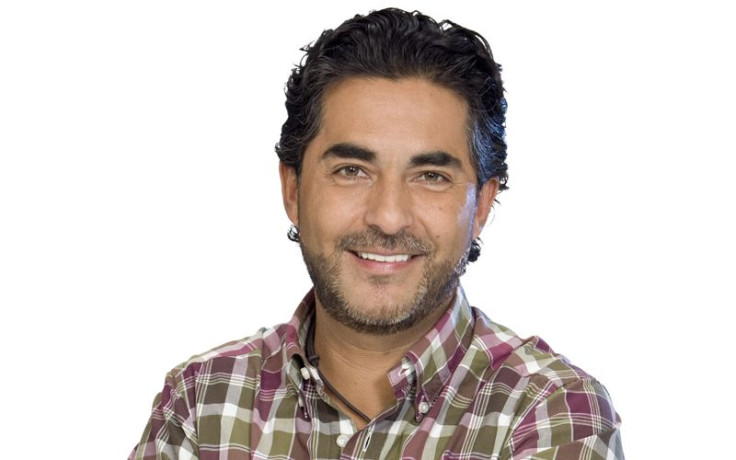 Raúl Araiza is one of the most beloved daytime hosts in México bringing his sense of humor to "Hoy," that airs on Univision. This week, the television personality landed in hot water after it was revealed he had been having an extra-marital affair with a woman called Elba Jimenez. The tabloid publication also uploaded audio of multiple conversations between Araiza and Jimenez. What is heard in these recordings are both of them complimenting on each other's looks and how much they love each other. At one pint Raúl is excited with a "new app," presumably WhatsApp, and asks her to delete messages after she receives them. Listen to the leaked audio down below and tell us what you think!
Raúl Araiza has been married for 19 years to Fernanda Rodríguez and the gossip magazine alleges that he has been having an affair for 10 years. Following the story Araiza justified himself by blaming his illness and apologized to his family. "As everyone knows, I am just as human as everyone... I have made good choices and made a lot of mistakes," Araiza wrote on Twitter. "I am a man that has fought for the well-being of himself and his family for many years. I once shared with you guys my illness that led me to make a lot of mistakes many years ago. Thank God that today and some time ago I am living day by day with a healthy body, mind and emotion."
"What was published in a magazine, is not all real and there's a lot of made up and altered information, from many years ago, a time of my life full of pain and confusion that led me to 'reach rock bottom.' From that moment I decided to push through and treat myself to prosper in all senses, for my well-being and for the well-being of my family that is the best thing that has happened in my life and I will love dearly for the rest of my days. Although my family knows it and lived it with me, they supported me through that difficult time. I want to publicly, and with all my love, offer an apology to my wife and my daughters. I reiterate my commitment to be the best man I can be."
A follow-up to the story by the same publication revealed that Elba said they only went out while they both worked on "El Tenorio Cómico" back in 2005. They also state that they say the "Hoy" co-host visit his mistress at her apartment days before his surgery.
© 2023 Latin Times. All rights reserved. Do not reproduce without permission.