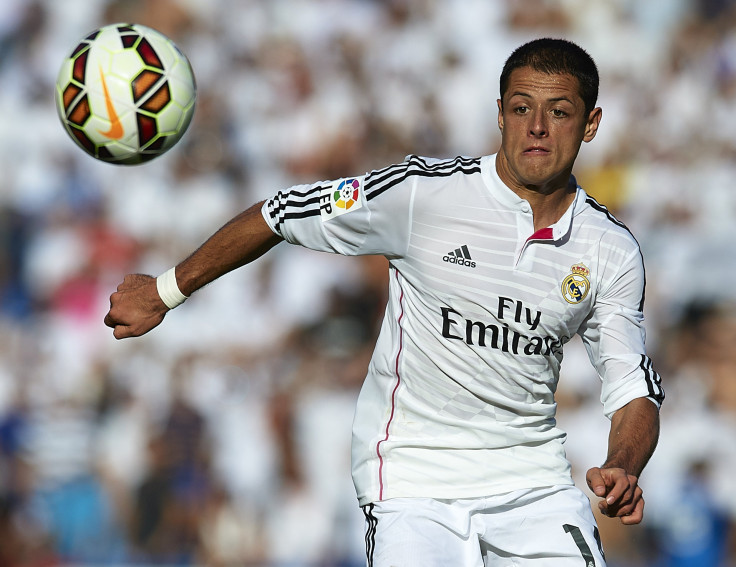 Javier "Chicharito" Hernandez was given another opportunity to start for Real Madrid, this time in Los Blancos Spanish Primera League game against Levante. Unlike his last opportunity to start, this time Chicharito took full advantage of the opportunity and scored on a beautiful header in the 38th minute.
The 5-0 victory over Levante was Chicharito's first start in La Liga action as he started in the lineup in place of Karim Benzema who was unable suit up for the match. The goal was imitated off of a broken set piece. Los Blancos sent a corner kick into the Levante box that was quickly sent out by a defender. Instead of absolute clearance, the ball went straight to James Rodriguez who's lob pass to Chicharito in front of the net was text book.
The goal was Chicharito's third in a Real Madrid uniform and even more importantly, it ties his current competitor on the team, Benzema, for goals scored this season. Real Madrid manager, Carlos Ancelotti, announced a day before the match that Benzema would miss the meeting with Levante due to illness. Thanks to Chicharito's performance, Ancelotti will now have confidence in starting the young Mexican striker in the Frenchman's place whenever the opportunity calls for it.
"We put in a great performance, but not a perfect one; we have to keep on working. We know that anything can happen in football and there will be some games we win by the odd goal and others we win by more," said Chicharito after the match.
Ancelotti was happy with his super-sub's performance, calling Chicharito "lethal" in his post-game press conference, a great compliment to a player who needs every mental advantage he can get. Hopefully, Chicharito's confidence carries over to the next two games against European heavyweights Liverpool and Barcelona.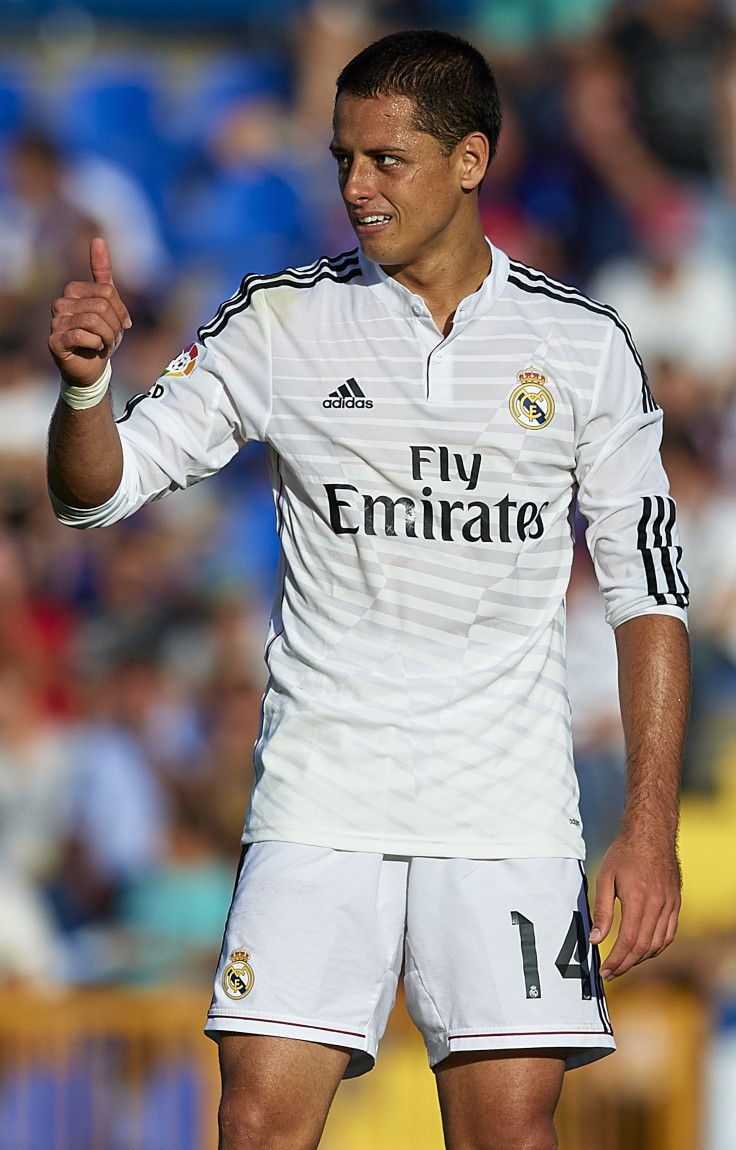 "The coach always demands a good attitude from us, and balance between attack and defence. The most important thing is to keep picking up the points because we want to win La Liga, and working during the week is always better after a good result," added Chicharito.
© 2023 Latin Times. All rights reserved. Do not reproduce without permission.