The unstoppable force that is Real Madrid just kept on rolling on Saturday as Los Blancos defeated Argentina's San Lorenzo 2-0 in Marrakech, Morocco to win the Club World Cup. The trophy was Madrid's fourth piece of hardware this season and 22nd consecutive victory.
Sergio Ramos scored on a header in the 37th minute and Gareth Bale put his club up two six minutes into the second half and it was smooth sailing from there as Madrid won their first ever Club World Cup title.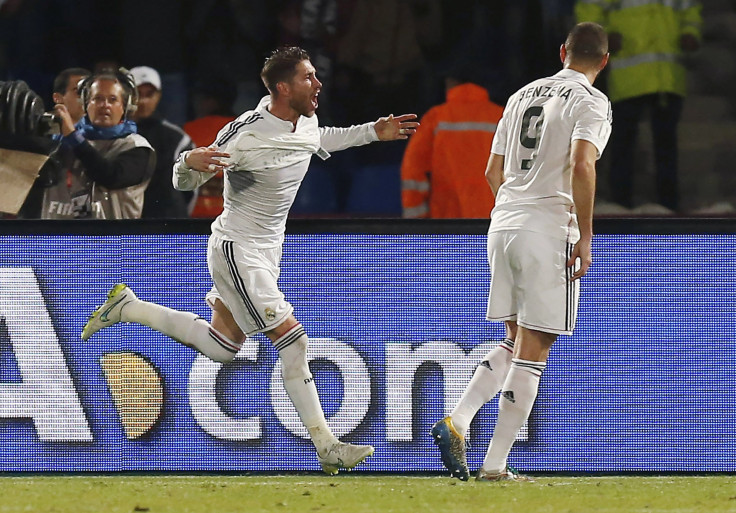 The match was the last match of the year for the Spanish super team and put an exclamation point on a remarkable 2014 for the team that has not lost since the middle of September. Real Madrid concludes the year with the UEFA Champions league, UEFA Super Cup and Copa del Rey crowns.
Cristano Ronaldo did not score for just the third time this season, but has been the focal point of the team's success throughout this year. Ronaldo had multiple opportunities in the match including a cross in the first minute that just missed finding the back of the net. Ronaldo also had a number of free kick attempts, but his offense was not needed against the Argentine side.
San Lorenzo came close to scoring late in the match as Juan Mercier fired a powerful shot from distance that required goalkeeper Iker Casillas to make a diving save. That proved to be one of only a few chances that San Lorenzo would get and Real Madrid chose to lay off the gas as it was evident they could have bagged a few more goals had they wanted to be ruthless and aggressive.
© 2023 Latin Times. All rights reserved. Do not reproduce without permission.