Outfielder Alex Verdugo was part of that blockbuster trade that involved Mookie Betts back in February 2020. Although he has shown promise, there is a possibility that the Boston Red Sox may consider moving him in any potential MLB trade this offseason.
Verdugo is young and is seen as a player with potential. However, he needs to find a way to prove that he can do more than just being an average hitter with average power if he intends to stick it out with the Red Sox beyond this season.
No less than team manager Alex Cora provided some insights on the improvements that the Arizona native needs to work on.
"He's getting to that area in his career of who he's going to be. We talked about this with Benny a few years ago and you see the player he has become. He has become a better defender, a good hitter, and I think Verdugo has a chance to hit for power, hit for average, but he can impact the game running the bases and playing defense," Cora said. "We're going to push him hard this offseason to get back to play faster, to play quicker. I think athletic-wise, he can do that."
The 26-year-old will have a chance to prove that he deserves to stay. He will be playing for Team Mexico in the World Baseball Classic, something that could prep him for a better player in spring training.
In the past two years, Verdugo has hit .284 with a .754 OPS. He has averaged 12 homers and 68 RBIs a year, which is as average as average gets, especially for an outfielder.
More so, the fact that he is due to make $7 million in arbitration is another point worth considering. Unless he moves from the average level, he could be part of any potential trade that the Red Sox may pull this winter.
So far, no names have been linked to the Red Sox. But if one does come up, Verdugo's salary could be part of that due to the financial ramifications of any possible MLB deal.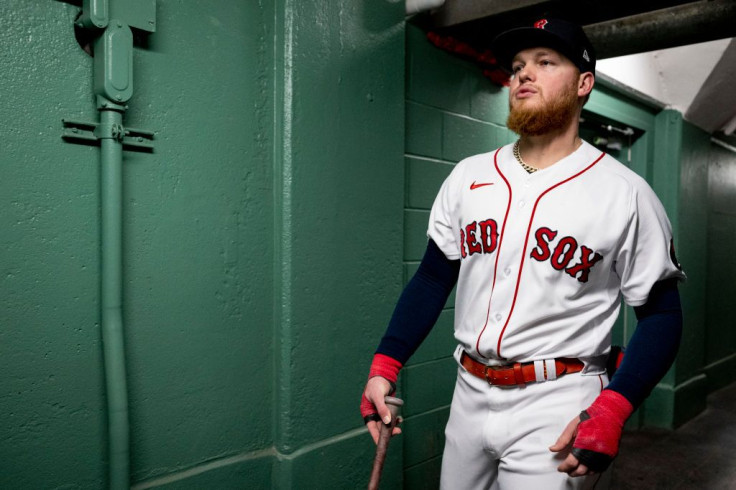 © 2023 Latin Times. All rights reserved. Do not reproduce without permission.