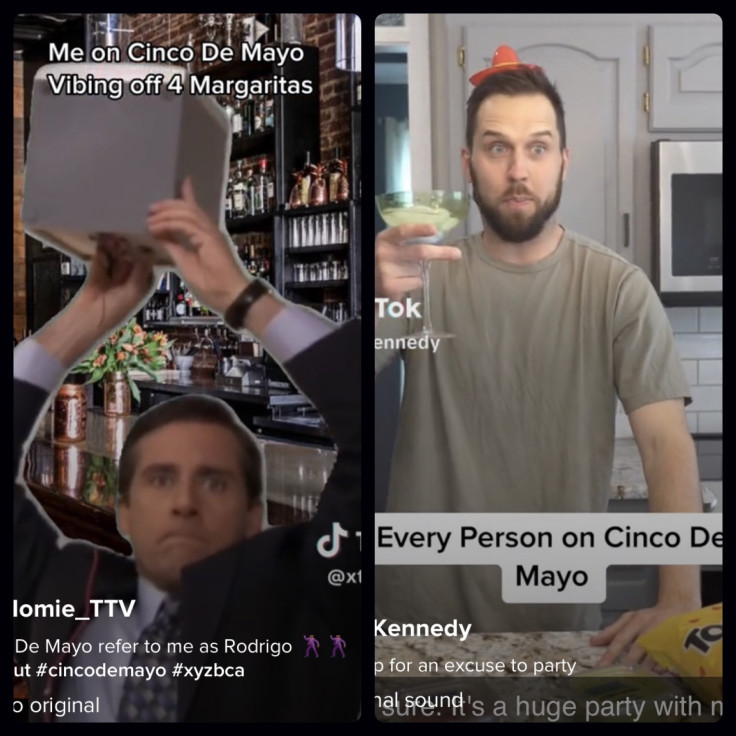 Cinco de Mayo is finally here, and it landed on a Friday! Coincidence? I think not!
Siento, algo que me mueve / Un ritmo, que me hace bailar / Tomen, todos su pareja / Todos, vamos a gozar
Get ready to hear many cumbias tonight and many Spanish songs today!
The Tik Tok community jumped right on the trend and posted many funny Tik Tok videos on how they are planning on spending their Cinco de Mayo.
A Tik Tok user by the name of @oozeinc posted a video on how he plans to spend his Cinco de Mayo, with over 15k views.
Another Tik Tok user who goes by the name of @xthahomie used the character Michael Scott from the show The Office as an example of his Cinco de Mayo. The video reached over 129.6k views.
A video posted by Tik Tok content creater @treynkennedy gave many people the giggles! On the video, he acts like a "typical American" celebrating Cinco de Mayo. This caught the attention of many Hispanics...because it was TRULY funny!
"ELLLL CHAPO"! @treynkennedy yells while hitting a piñata.
The video reached over 120.8k views.
The Hispanic community had many laughs and relatable moments throughout this video, and they let it known in the comments.
"Guess I'm on Mexican time" the most accurate thing I've ever heard haha!! Party at 6? Cool we'll roll in around 9 maybe." one user commented
Another user commented:
"Haha but the late part/Mexican time...FACTS! 😂"
"There's so many puns I love it all" a user commented.
Enjoy Cinco de Mayo and show love to the Hispanic community!
© 2023 Latin Times. All rights reserved. Do not reproduce without permission.