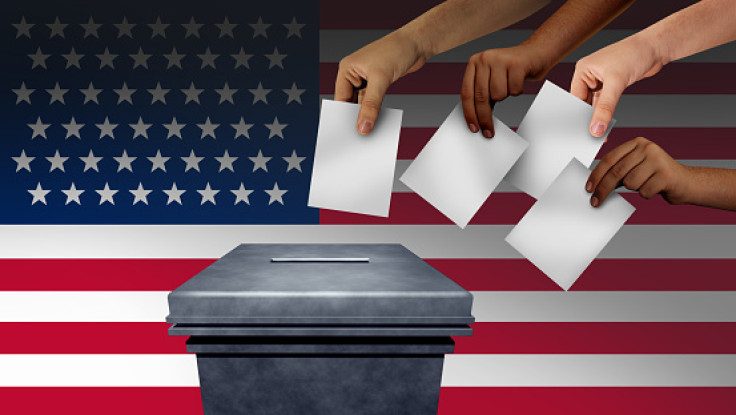 Senator Tim Scott is the most recent Republican to enter the increasingly competitive 2024 presidential contest.
Scott, 57, vowed to restore America's "culture of greatness" while serving as South Carolina's representative in the house since 2013.
He enters the race with more campaign cash than any of his competitors, having roughly $22 million (£18 million) in cash on hand.
The current front-runner among Republicans seeking the party's candidacy is former President Donald Trump, BBC reported.
Black Scott promoted his personal narrative as the personification of the American dream at a launch ceremony in his hometown of North Charleston on Monday. He is the grandson of a Deep South cotton field laborer who made it to the U.S. Senate.
He talked of having a single mother raise him and how, throughout his grandfather's lifetime, his family progressed "from cotton to Congress."
Scott has frequently discussed his life as a black man in America, including being stopped at the U.S. Capitol and having his car pulled over seven times in a single year.
But in his campaign launch speech, he rejected the idea that the nation is defined by racial division.
"I am living proof that America is the land of opportunity, not a land of oppression," he said, railing against the political left. "The truth of my life disproves their lies."
He vowed to turn around "a nation in retreat".
"Joe Biden and the radical left are attacking every rung of the ladder that helped me climb," he said. "We are not in decline. We are in a Biden retreat. So all we need to do is turn around."
The mild-mannered lawmaker, a teetotalling bachelor, has already picked up endorsements from two of his Senate colleagues, including John Thune, the chamber's second-highest-ranking Republican.
"There may be somebody in the United States who doesn't like Tim Scott, but I've never met them," long-time Republican consultant Whit Ayres said. "He's got the potential to be a very strong candidate."
"For the Republican Party to be competitive in a rapidly changing America, it needs to present a different face to the electorate, and Tim Scott clearly represents a different face," he added.
Later this week, Scott will go to Iowa and New Hampshire, the two states that will hold the first Republican primary contests.
He has already submitted paperwork to the Federal Election Commission to run for president, and he has purchased $6 million worth of airtime in both states. It is the single-largest ad purchase made for the 2024 race yet.
He is anticipated to vie for the support of evangelical Christians, a significant Republican demographic, and has the financial support of some of the right's biggest contributors, including Oracle co-founder Larry Ellison.
The former insurance salesman joins a group that also includes Nikki Haley, a former U.S. ambassador to the U.N., Asa Hutchinson, a former governor of Arkansas, Vivek Ramaswamy, a digital entrepreneur, and radio commentator Larry Elder.
Others such as Florida Governor Ron DeSantis and former Vice-President Mike Pence are also expected to run.
National surveys show Trump to be far ahead of his rivals, with Scott receiving fewer than 5% of the vote.
"Senator Scott is going to have a huge impact on this race because he's got the dollars behind him," Dave Wilson, a South Carolina-based Republican strategist, told the BBC.
"When you look at the fact that he has more money than the other candidates out there, he is going to have an easier time putting the optimistic message he has out there."
It is anticipated that the South Carolina native's campaign would focus on a more constructive, less populist brand of conservatism.
Scott said he "has not very many" policy disagreements with Trump last year when speaking to Fox News. He was a crucial senator who supported the president's tax cuts from that year.
The senator has been tipped as a potential running mate for the party's eventual 2024 nominee.
"Good luck Tim!" Trump wrote on social media, his friendly message a stark contrast to the attacks he usually launches at rivals.
Governor DeSantis is currently behind Trump in the polls but is likely to officially enter the campaign later this week.
© 2023 Latin Times. All rights reserved. Do not reproduce without permission.