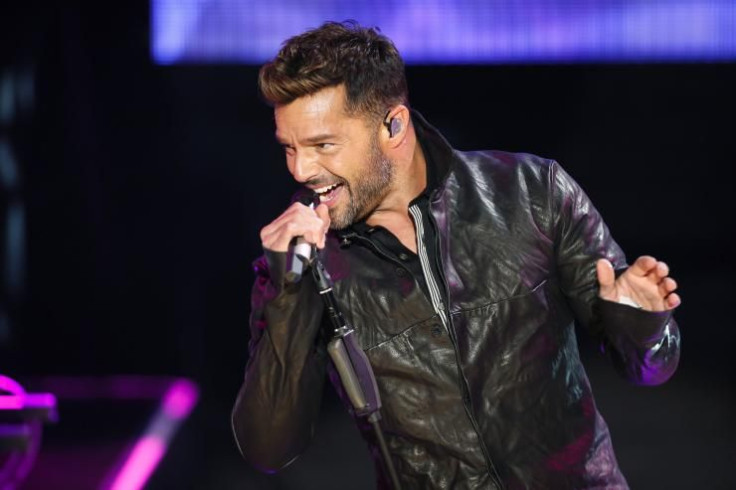 Looks like the annual Ricky Martin Foundation charity golf tournament from the Trump International Golf Club in Río Grande, Puerto Rico, will no longer take place after Trump's derogatory and discriminatory comments against Latinos. The Boricua superstar joins the long list of celebrities, retail companies and networks to drop the mogul. Martin expressed his dismay against Trump last week on Twitter, saying "[There's] A lot of hatred and ignorance in your heart, Donald Trump," in response to his comments after Univision cut ties with him. "[Mexican immigrants] are bringing drugs, they're bringing crime, they're rapists and some, I assume, are good people," Trump insisted.
The singer later announced he would not be participating in the yearly charity event, as Fox News Latino reported. Spokesperson for Ricky Martin, Helga García said, "This decision corresponds to the commitment of solidarity from our founding president to human rights and the Latino community." Previously, Mexican network Televisa, where Martin basically got his first big break, released a statement cutting ties with Trump, saying, "Televisa strongly rejects all forms of discrimination, racism and xenophobia," to explain their decision.
At the moment, there are no news on whether Ricky Martin will relocate or postpone the tournament, as its main purpose is to raise funds for the Ricky Martin Foundation, which advocates for the well being of children around the world in critical areas such as education, health and social justice.
© 2023 Latin Times. All rights reserved. Do not reproduce without permission.