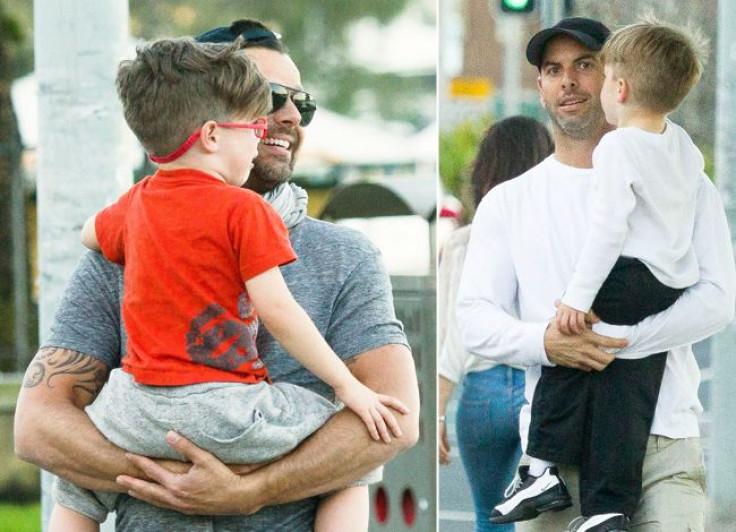 Ricky Martin is on vacation in Australia with the whole bunch. Taking a much deserved break from the shooting of NBC's The Voice Australia, where he is a judge, the Puerto Rican Star went to a little beach near Sidney called Bondi, where he took his boyfriend, Carlos González, and their adorable twins, Matteo and Valentino, who will turn 5-years-old in August. Near the ocean, Ricky and Carlos played with the fashionable (did you check out Valentino's glasses?) twins in trees, running in the sand and non-stop taking pics.Funny Matteo imitated a Koala, Australia's favorite animal, hanging from a very high branch of a tree. Ricky Martin currently lives in Sidney until he finishes his gig at The Voice Australia, where he has become the most popular among contestants.
Check out Matteo hanging from a branch of a tree and take a look at Valentino's glasses! (Grosby Group)
© 2023 Latin Times. All rights reserved. Do not reproduce without permission.