A$AP Rocky, aka Rakim Mayers, is facing two counts of assault with a semiautomatic firearm alongside allegations of personally using a firearm. District Attorney George Gascon made an announcement that his office had filed charges against the rapper on Monday.
According to Variety, Gascon had conducted a thorough review of the evidence and determined Mayer's charges were serious offenses that could have had tragic consequences. In his statement, Gascon added that discharging the gun could have hit innocent bystanders visiting Hollywood.

Last week, Rolling Stone reported that Terell Ephron, better known as A$AP Relli came forward and revealed to the public that he was indeed the victim of the shooting involving his friend Rakim Mayers. Mayers had lured Ephron into an obscure location in downtown Los Angeles to supposedly discuss differences the two had. Upon arrival at the agreed location, Mayers pulled out a handgun and discharged several rounds at his friend. Footage of the event was captured by a surveillance camera nearby.
Rakim Mayers was arrested in Los Angeles in April on charges of assault with a deadly weapon, soon after their private plane landed at the airport from a vacation with his girlfriend, Rihanna, to her home country of Barbados. He was released after about three hours for $550,000 bond.
The shooting incident occurred on Nov. 6 last year in Hollywood. The Los Angeles Police Department said Mayers was in close range to Ephron and had purposefully pointed the weapon at him. Mayers discharged about two rounds with bullet projectiles and fragments grazing Ephron and hitting his left hand.
Ephron claims he has since suffered physical injuries along with mental and emotional trauma. He is seeking at least $25,000 in damages. The case remains active with the LAPD as their investigation continues. Mayer's arraignment is set for Aug. 17 in Department 30 of the Foltz Criminal Justice Center.
This is not a first for the rapper, as he was also arrested and charged with assault in Sweden back in 2019 where Rocky allegedly punched, kicked and attacked his victim with a bottle. He spent about five weeks in jail before he was released and later found guilty.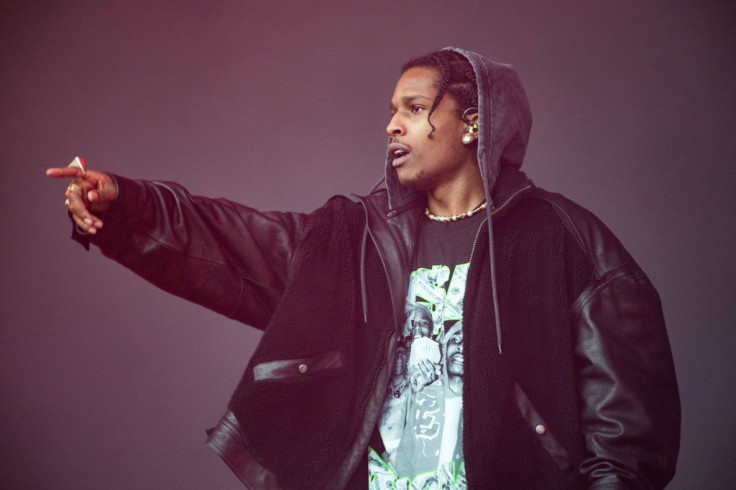 © 2023 Latin Times. All rights reserved. Do not reproduce without permission.