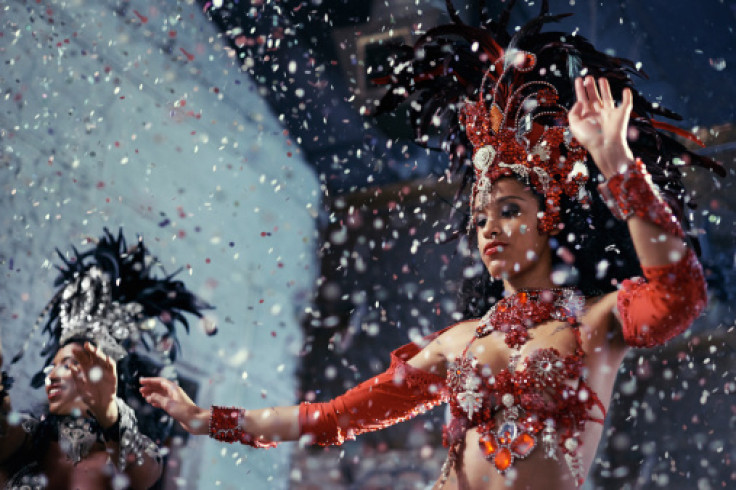 The pandemic's social isolation was extremely difficult for Faber Paganoto, a 40-year-old geography teacher, but it was never more "painful" than during the period of Carnival, this city's pre-Lenten bacchanal of samba and sensuality.
In 2021, the Mardi Gras festival in Brazil was canceled. The festival was postponed and scaled back once the omicron variant surfaced, allowing samba schools with their electrified costumes and floats to parade but prohibiting the hundreds of wandering street parties known as blocos.
Paganoto was aware of the decisions. He was reluctant to endanger himself or his family. Yet, he had his 7-year-old daughter in mind. She had spent nearly half of her life on a planet without a traditional Carnival because of widespread disease, Washington Post reported.
But finally, the event was back this year. And the timing couldn't have been better.
Carnival has served as a type of release valve after a pandemic that has killed 700,000 people here, an emotionally charged presidential election in October that deepened the country's political polarization, and an attack on the capital by Jair Bolsonaro's supporters last month.
When Paganoto took his daughter to the first bloco this year, he was overwhelmed. His wife cried.
More than a fifth of Brazil's population, or 46 million people, were scheduled to attend Carnival celebrations nationwide. The Guinness Book of World Records says that Rio's celebration is the biggest ever. It is even larger than Mardi Gras in New Orleans.
For those who might have been out of practice, the national news outlet O Globo ran Carnival-related stories on whether it was permissible to ride the metro shirtless or in a bikini (no) and about the illnesses that could be transmitted by kissing (mononucleosis, among others).
The Carnival traditionally occurs on Shrove Tuesday, the day before Ash Wednesday, when Christians start their Lenten fast. But what was once a dinner to use up a family's meat and dairy items before the fast — Mardi Gras being French for Fat Tuesday— has transformed into a multiday, few-holds-barred celebration in many nations.
Jair Bolsonaro, the former president, also wasn't big on Carnival. He cut funds for artists and dissolved the Ministry of Culture. In one of the social media master's most notorious tweets, he posted a video that showed a male reveler urinating on another, reportedly during a São Paulo bloco.
Bolsonaro was defeated in the October election by President Luiz Inacio Lula da Silva, who has promised to roll back such modifications. His culture minister paraded Sunday with a samba school.
Lula did not attend Carnival celebrations. He cut short a vacation in Bahia to visit São Paulo state on Monday, where devastating floods and landslides have killed at least 44 people and led officials to cancel some Carnival events there.
Many of the samba schools are celebrating Indigenous and Black Brazilians, including the first Black woman to write a book in the country.
Since 2019, Paganoto and his companions have opted to dress in satirical Carnival costumes that refer to political events. As a federal civil servant, he feared he might face "some kind of retaliation" for his sartorial choices during the Bolsonaro years. But not anymore.
This year, Paganoto and his pals dressed as "incarcerated patriots," a reference to the more than 1,200 people who were detained after attacking Brazil's Congress, Supreme Court, and presidential palace on Jan. 8 in a failed effort to restore Bolsonaro to power.
The costume included a black grid to hold, meant to simulate prison cell bars, fake feces affixed to the back, a nod to rioters who defecated in government buildings during the assault, and a green and yellow T-shirt with the word "mané" — "dummy" — emblazoned across it. That's a reference to when a bolsonarista confronted a judge of the Brazilian Supreme Court and chastised him for alleged election fraud, for which there was no proof. The judge replied, "You lost, mané."
By chance, Paganoto had paraded with a small samba school this year while dressed as an incarcerated man. He was repurposing that costume, which featured a black-and-white striped jumpsuit with gold trim and glitter-encrusted handcuffs with disco balls hanging off them.
© 2023 Latin Times. All rights reserved. Do not reproduce without permission.