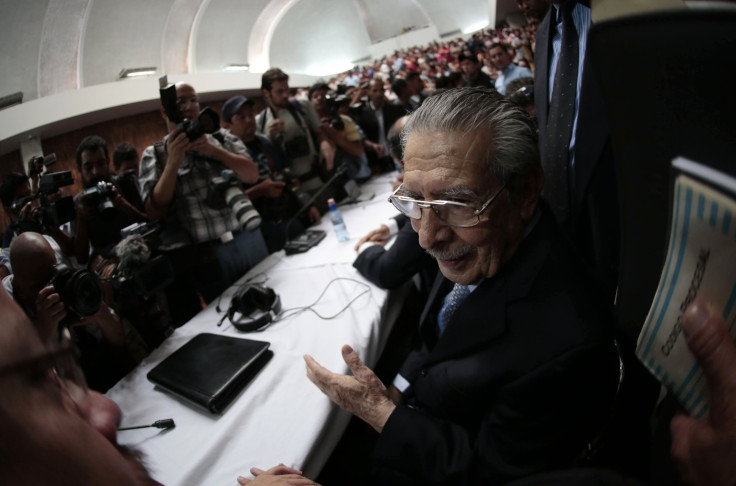 Former Guatemalan dictator Efraín Ríos Montt was taken to a military hospital Monday after fainting while on his way to a court hearing from his jail cell.
Ríos Montt suffers from high blood pressure and prostate and spinal cord problems. The 86-year-old had not been feeling well since Sunday.
Prison spokesman Rudy Esquivel said a judge would decide if the former general goes back to the Matamoros prison where he was sent Friday after receiving an 80-year-old sentence for genocide and crimes against humanity.
Ríos Montt was convicted in the killing of 1,771 Ixil Mayans in military operations during Guatemala's civil war in the 1980s. It was the first genocide conviction given to a former Latin American ruler in his own country.
RELATED:
Efraín Ríos Montt Trial: Former Guatemalan Dictator Convicted Of Genocide
Efraín Ríos Montt Trial: Former Soldier Hugo Reyes Says Guatemala President Otto Pérez Molina Was Involved In War Crimes
Guatemala Genocide Trial: Former Dictator Ríos Montt Denies Charges
© 2023 Latin Times. All rights reserved. Do not reproduce without permission.