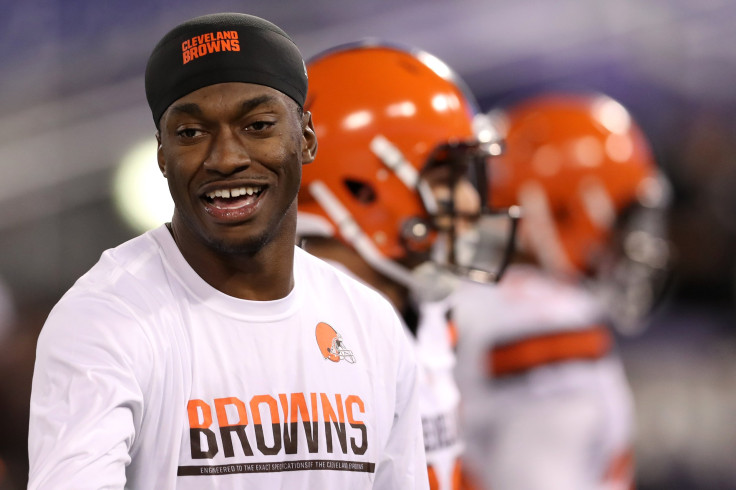 As if things couldn't get any worse for Cleveland Browns quarterbacks this season.
Former No. 2 overall draft pick Robert Griffin III and his girlfriend, Grete Šadeiko, were allegedly robbed on Sunday when the Browns took on the New York Giants. A game they lost 27-13 bringing their overall record to 0-12.
According to ESPN, Griffin and Šadeiko had money robbed from their car during the game. What makes this alleged incident so frustrating is the fact that the couple had their car parked in the player's garage at FirstEnergy Stadium, meaning a player could be a suspect or someone who wasn't supposed to be there at all somehow got access.
Grete Šadeiko took to Twitter to let the public aware of the incident.
She also replied to her critics who said she and Griffin made a mistake by leaving their wallets in the car while they attended the game.
Griffin signed with the Browns earlier this season on a two year $15 million contract after the Washington Redskins decided to release him. Griffin hasn't had the bounce back year that he expected with injuries and disappointing losses highlighting this season. Griffin has thrown just 26 passes this season.
The Browns, nor the NFL, have yet to comment on the situation and no known video evidence has been released yet.
© 2023 Latin Times. All rights reserved. Do not reproduce without permission.