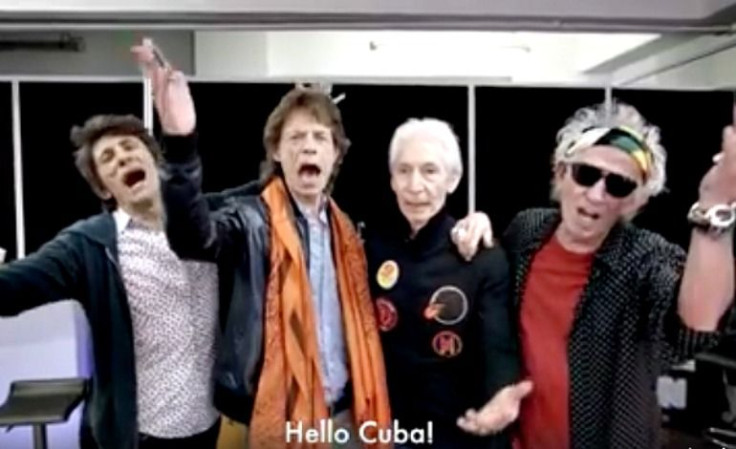 The Rolling Stones are ecstatic with their upcoming gig in Cuba! The iconic rock band, which was set for a March 20th show but was postponed due to President Obama's historic visit to the island, is ready to rock-and-roll with their Cuban fans. Just three days before their first-ever concert in the island, frontman Mick Jagger and the rest of the boys sent a very vibrant and enthusiastic video message to the Cuban community.
"Hello Cuba, we are very excited to be coming to play for you. We have performed in many incredible places, but this concert in Havana is going to be a historic event for us. We hope it will be for you too. Thank you for welcoming us to your beautiful country. We hope to see you all on March 25 at Ciudad Deportiva in Habana," they stated in the clip about their forthcoming free concert in the Caribbean island.
The Rolling Stones is currently on their Latin American tour, making pit stops in countries such as Chile, Argentina, Brazil, and most recently Colombia, where they invited Juanes to join them on stage.
The Rolling Stones are coming to Cuba!

Un mensaje de los Rolling Stones al pueblo Cubano, estamos muy felices de tocar para ustedes este viernes! #StonesCubaA message from the Rolling Stones to the Cuban people, we are so looking forward to playing for you on Friday!

Posted by The Rolling Stones on Tuesday, March 22, 2016
© 2023 Latin Times. All rights reserved. Do not reproduce without permission.