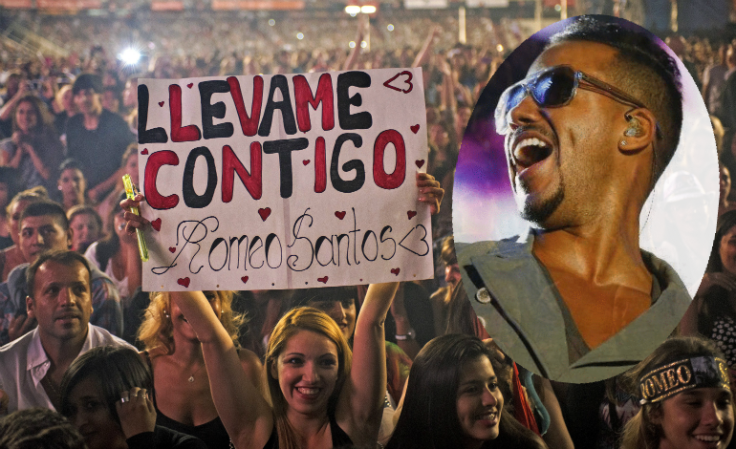 There's no stronger force than that of the Romeistas ---name given to Romeo Santos' beloved and faithful fans. Santos' fans from all over the world have signed a Change.org petition that's currently making the rounds, created by Jennifer Nieves from Bronx, New York.
As a Romeista herself and resident of Romeo's hometown, Nieves feels that it's about time the King of Bachata gets his own wax statue at the renowned Madame Tussauds museum.
And of course, she's not alone, as the petition has already been signed by nearly 7,000 supporters ---7,500 is needed for the petition to be completed. One of the supporters is the bachata crooner himself who shared the petition on his Twitter for his 3.35 millions followers to spread the word.
Not only does Nieves describe a brief history of the "Eres Mia" singer's successful trajectory ---which keeps stacking up with accomplishments--- but she also expresses why it's about time the 34-year-old singer gets his statue in the museum's New York location.
"It is by request and high demand that Romeo Santos truly deserves this wax figure to honor his great success. From his beloved smile, dance moves, skills, and smooth voice that drives all his Romeistas crazy he truly deserves a place at The Madame Tussauds in New York City," she wrote in a letter directed to the owner or publicist of Madame Tussaud's NY.
With that said, let's make this happen! Sign petition here.
© 2023 Latin Times. All rights reserved. Do not reproduce without permission.