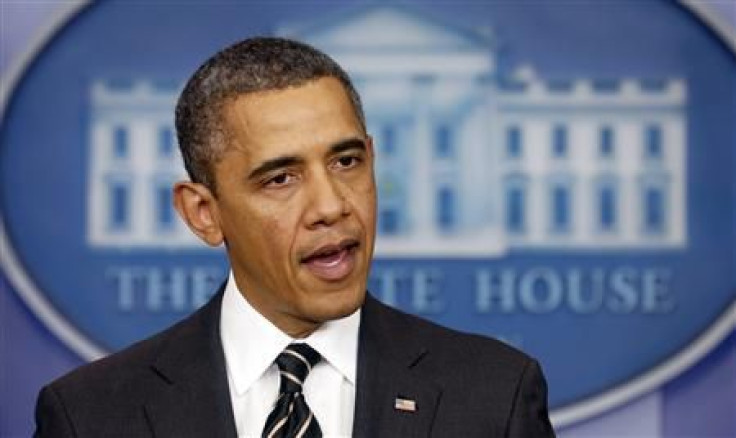 Democratic President Barack Obama would lose to late Republican President Ronald Reagan, a new poll sanctioned by National Geographic found. The survey, conducted by Kelton Research in advent of National Geographic Channel's upcoming miniseries on the 1980s, said that nearly three-quarters of Americans believe the United States was better off economically during Ronald Reagan's tenure and slightly more think America was safer under Reagan as opposed to under Barack Obama.
Ronald Reagan's "political soulmate," Baroness Margaret Thatcher died this week, bringing to mind the conservative principles and policies championed by the inseparable pair. Ronald Reagan died in 2004 after a lengthy bout with Alzheimers disease.
The Obama-Reagan poll comes as a shock to many Americans after Obama won reelection in 2012, facing a formidable Republican opponent in former Governor Mitt Romney, R-Mass. Even more revealing is the fact that in addition to the 58 percent of Americans who would vote for "The Gipper" over Barack Obama, over half of young voters, ages 18-34 would vote for Ronald Reagan.
Barack Obama's win over John McCain in 2008 was principally attributed to the Vietnam War veteran's inability to connect with young voters, while Obama's campaign held an ever-growing social media presence and had numerous public performances directed at youth including Bruce Springsteen, who closed down one of Philadelphia's major arterials, the Benjamin Franklin Parkway, to hold a free Springtime concert in 2008 on behalf of then-candidate Obama.
In choosing Reagan over Obama, the young voting bloc must have decidedly vital reasons to overwhelmingly choose a similarly elder statesman as McCain, at whom they balked at the voting booth: Obama's youthful persona was said to be another draw for the college-kid bloc.
The answer possibly lies in the high youth unemployment in 2013, or the "intern" culture stigmatizing major cities like Washington, D.C., where recent graduates see endless options of unpaid work with little advancement opportunity in sight. Or, it could be Reagan's "big tent" philosophy, a vision that believed "the divergence of views is one of our strengths."
The real question that arises from this Barack Obama vs. Ronald Reagan poll defining a faux election between two presidential heavyweights is whether, even a few months after the 2012 elections, the electoral tide is already beginning to ebb the other way for upcoming races.
© 2023 Latin Times. All rights reserved. Do not reproduce without permission.