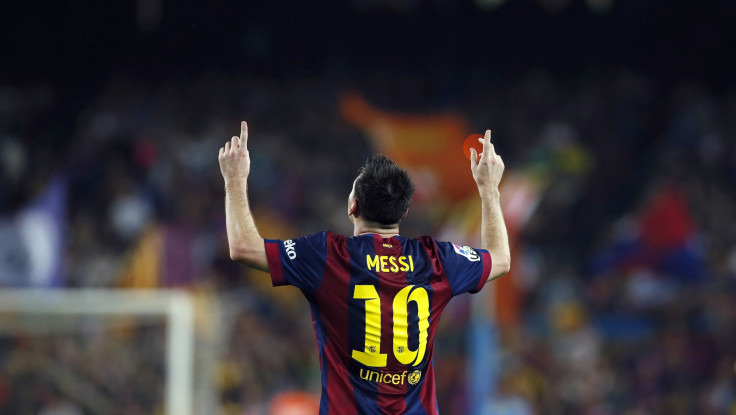 Cristiano Ronaldo is doing the impossible. The Portuguese striker scored another two goals for Real Madrid on Saturday, giving him an improbably 15 La Liga goals in just seven games so far this season. Real Madrid defeated Levante 5-0, but all eyes in Spain and the soccer world are on their next match against Lionel Messi and FC Barcelona next Saturday.
Ronaldo scored early in the 13th minute off of a penalty kick and after a header by Chicharito just before the end of the first half, added a second goal in the 61st minute for his second of the match and 15th goal overall. Colombian midfielder, James Rodriguez, also scored in the second half to add to the scoresheet.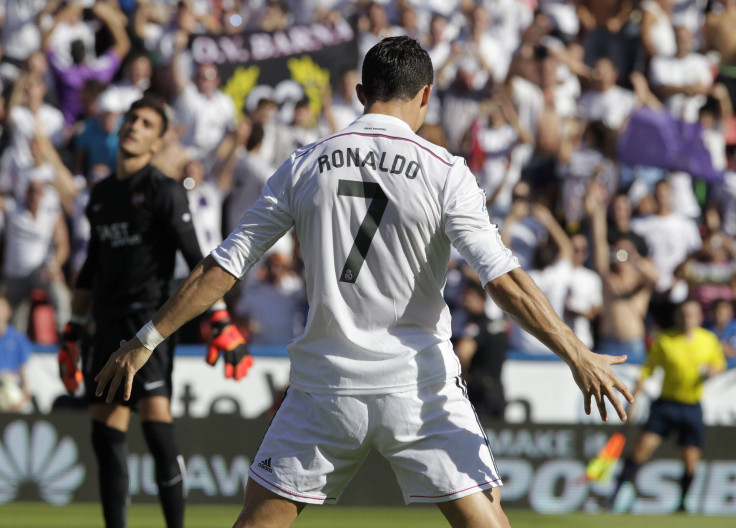 Real Madrid has looked unstoppable over the past month, as their showdown with Barcelona looms. The match between Real and Barcelona, known across Spain as the "Clasico" will take place next Saturday at the Bernabeu, and will most likely decide first place in the league as the clubs are currently 1st and 2nd in the Spanish League respectively.
Meanwhile, Barcelona continued to win in dominant fashion as well with their 3-0 victory over Eibar. Barcelona is off to their own fast start in the Spanish Primera League, as they have not allowed a single goal through 8 matches of play. Their combined score through three months of the season is a remarkable 22-0.
Barcelona got goals from Xavi, Neymar and Messi in the second half to skate past Eibar. Fans in Barcelona were celebrating the 10th anniversary of Messi's debut with the team in 2004, and were hoping to see the Argentine forward score three goals to give him the all-time La Liga scoring record. Messi got one goal in the match making him just one goal shy of tying the record, and two goals away from breaking Telmo Zarra's 60 year record.
Barcelona's defense has been outstanding to say the least this season and next weekend's Clasico will put that clean sheet record to test as Real Madrid has scored the most goals in La Liga this season. Messi is crucial to his team's success as his ability to slice through the opponent's defense opens up the pitch for his teammates. Xavi's goal was assisted by Messi and Neymar's volley 12 minutes later was set up by Messi, but he did not receive credit for an assist on the play.
All eyes in the world of soccer will be on the Clasico next Saturday as the best team in Spain will rise from that match and take control over first place in La Liga. Plenty of questions surround the match as Messi goes for the record, Barcelona's clean sheet on the season is on the line, and Ronaldo looks to continue his torrid goal scoring pace at home, and prove that he is deserving of FIFA's Balloon d'Or again this season.
© 2023 Latin Times. All rights reserved. Do not reproduce without permission.