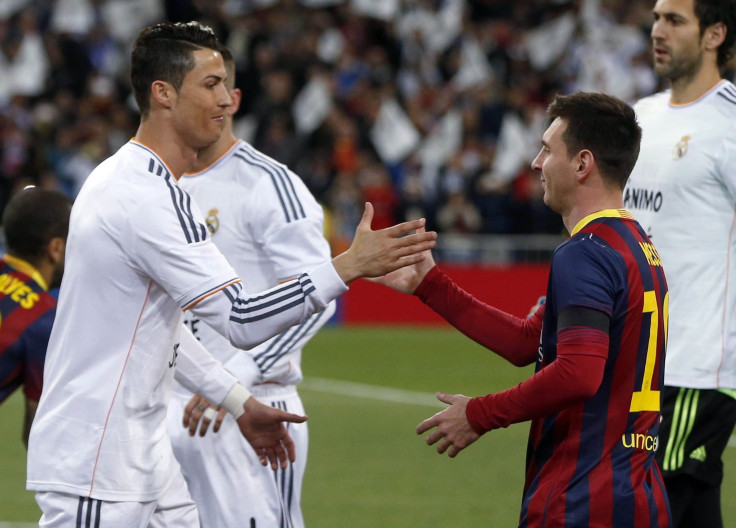 The race is on for the UEFA Champions League all-time goals record. Raúl González is the current record holder with 71 Champions League goals, but by the time the current campaign comes to end, there will be two superstars who surpass him.
FC Barcelona's, Lionel Messi and Real Madrid's, Cristiano Ronaldo, are both within striking distance of Raúl's record. Both scored in their matches on Tuesday and Wednesday respectively, and could have the record by the end of the month.
On Tuesday, against Paris Saint-Germain, Messi scored his 68th Champions League goal to tie Ronaldo for second place all time. At the time, Messi's goal was the equalizer, but they went on to lose the game 3-2.
The following day, Ronaldo had an opportunity to inch closer to the record as Real Madrid took on Bulgarian squad, Ludogorets. Ronaldo also scored in the 25th minute, to give him is 69th Champions League goal of all time and put him all alone in second as both rivals try and chase down Raul.
Ronaldo had an opportunity to perhaps tie the record in that match, as earlier in the game he had a penalty kick blocked by Ludogorets goalkeeper, Vladislav Stoyanov. Ronaldo also had a goal taken away as a phantom offside call was made by the one of the line officials in the first half.
The two-man contest for UEFA's greatest goal scorer has officially heated up as the consensus top two players in the world will have their next opportunity to go for the record in three weeks. Barcelona and Lionel Messi are up first as they take on AJAX on Tuesday, October 21st, and Ronaldo will go up against Liverpool on Wednesday.
© 2023 Latin Times. All rights reserved. Do not reproduce without permission.