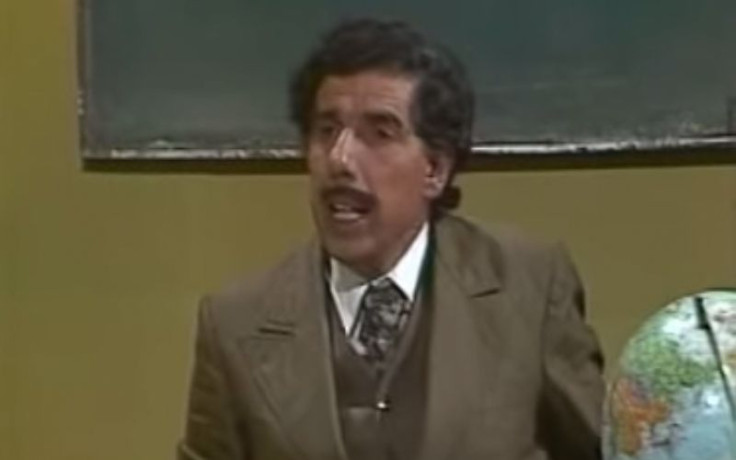 "Ta... ta... ta... TA!" is what we're used to Profesor Jirafales say on the Mexican sitcom of "El Chavo." The actor that played the iconic character, Rubén Aguirre, made the strict man a classic in pop culture. Everyone growing up in a Spanish-speaking household knows who the actor is and we are saddened to inform Aguirre has rushed to the hospital after suffering dehydration. The 80-year-old actor returned from a trip to Puerto Vallarte and fell ill, soon after his family decided to take him to see a doctor as he suffers from diabetes and his kidneys are weak, his son Arturo Aguirre revealed. Doctors diagnosed the actor has anemia and will have to take extra precaution to bring him back to a healthier condition.
Rubén Aguirre's son told the Primero Noticias newscast that he didn't want to go to the hospital and was forced to go. It was on Saturday, August 23 when he was taken to a medical office in México City to get the treatment he needed to get better. Now Aguirre is getting the care he needs and taking the precautions needed. "I think that his 80 years have been like 160 for any other person," Arturo Aguirre said. "Obviously he has some defects, his kidneys, but nothing too severe. He has always had medication, since 20 years ago but only to control his diabetes and his kidneys." Aguirre will remain hospitalized as he recuperates. Watch some of his best moments of Profesor Jirafales down below!
© 2023 Latin Times. All rights reserved. Do not reproduce without permission.